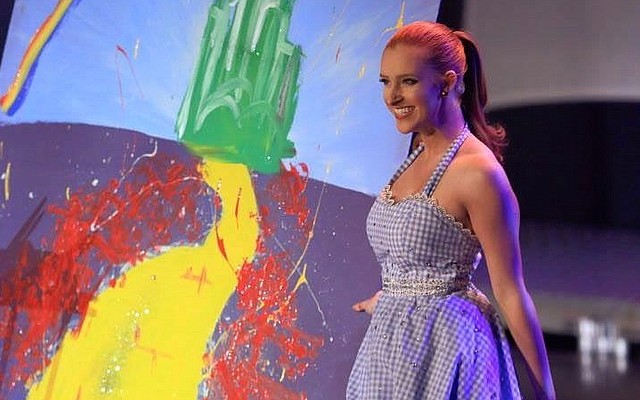 In 90 seconds, most people could probably fry an egg on a preheated pan, fill up an empty tank of gas on a compact car or peel and cut up an apple with fingers fully intact. Most people, however, could not produce a large-scale painting of anything remotely recognizable before an audience while wearing high heels. Continue reading
Today's Events
8:00am – 9:00am

Lawrence, KS
Faith

Varies-see Facebook group for this week's location.

3:00pm

Art

Varies-see Facebook group for this week's location.

3:00pm

Art

Varies-see Facebook group for this week's location.

3:00pm

Art

7:00pm

Lawrence, KS
Community

7:00pm

Lawrence, KS
Community

7:00pm

Lawrence, KS
Community
Latest blogs
Let's be honest, 2016 has been kind of a hot mess. Between so many celebrity deaths (David Bowie, Sharon Jones, Prince, Alan Rickman, Muhammad Ali, ...
I'm not ashamed to admit young adult lit dominated my reading list this year. It's partly because I get to order books for the library's ...
Every year, I try to challenge myself to diversify my reading. Whether it's exploring a new genre or delving into books written by authors of ...
Tickets for Upcoming Local Events