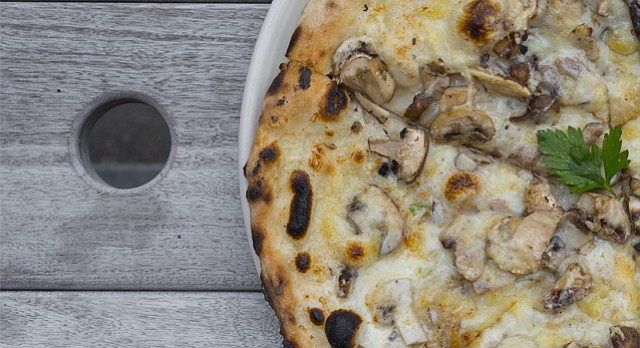 Pretty much the moment a server at a restaurant asks if I'd like to hear about the specials, I nod but usually drift off to a place where words just become sounds that don't matter. I'm not trying to be impolite, I just have favorite menu items that I really look forward to everywhere I go. So, when Ramen Bowls and Luckyberry owners Shantel and Tim Grace told me they both order the mushroom pizza at Limestone, always, I knew I was in good company. Continue reading
Today's Events
| | | |
| --- | --- | --- |
| 7:00am | Lawrence, KS | Support groups |
| 9:00am – 5:00pm | Lecompton, KS | Community |
| 9:00am – 9:00pm | Lawrence, KS | Art |
| 10:00am – 8:00pm | Lawrence, KS | Art |
| 7:00pm – 10:00pm | Lawrence, KS | Music |
| 7:00pm – 10:00pm | Lawrence, KS | Music |
| 7:00pm – 10:00pm | Lawrence, KS | Music |
Latest blogs
I don't typically read books out of the horror section, but then again, categorizing the sprawling bundle of thoughts that make up a novel into ...
One of the biggest stories in children's publishing this year has been the success of books empowering young women. Elena Favilli and Francesca Cavallo's "Good ...
I have a theory that everyone is shamefully hiding the stack of books they've neglected to read this year from the world. "It's not my ...
Tickets for Upcoming Local Events