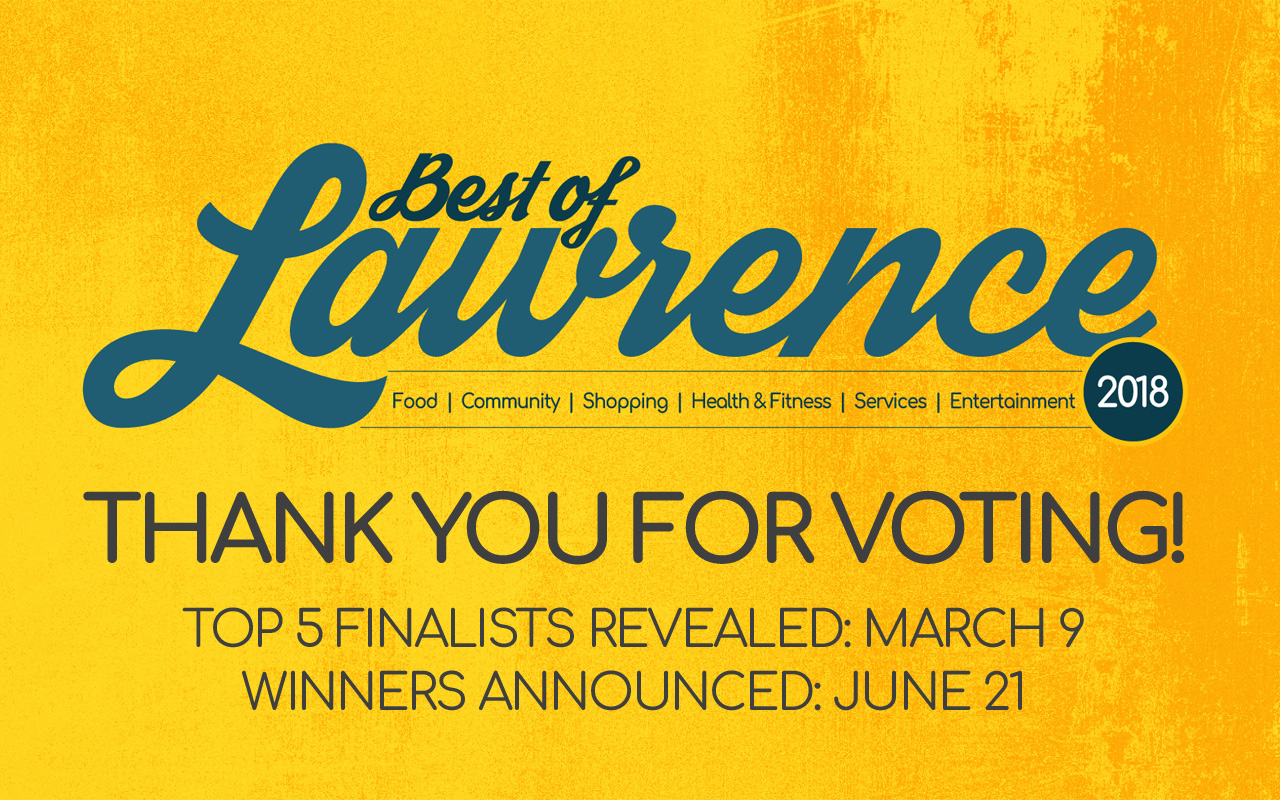 Check back March 9 for the reveal of the Top 5 finalists in each category, and save the date for the announcement of the winners on June 21 at Abe & Jake's Landing. Get your tickets now!
Today's Events
Latest blogs
Late in 2016 I came across an article touting hygge, pronounced "hoo-gah", as the newest happiness trend that could help everyone make sense of a ...
I have been a terrible reader lately, and it is all because of the vile temptress of Netflix. For literal years, I've prided myself on ...
February and March are Read Across Lawrence months at the Lawrence Public Library. The goal is to get everyone in the community on the same ...
Tickets for Upcoming Local Events