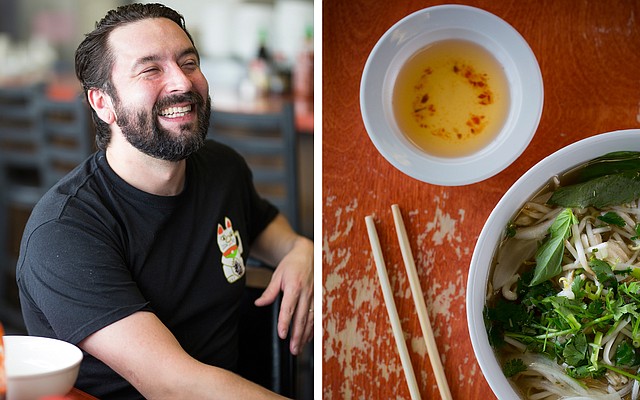 For this month's edition of Chef's Choice, Lee Meisel of Leeway Franks decided that Little Saigon Cafe was his spot for pho. Perhaps that's because Little Saigon owners Steve and Anna Nguyen have mastered the classic Vietnamese dish to the same degree that Meisel has mastered sausages and frankfurters. Continue reading
Today's Events
| | | |
| --- | --- | --- |
| 7:00am | Lawrence, KS | Support groups |
| 9:00am – 5:00pm | Lecompton, KS | Community |
| 10:00am – 12:00pm | Lawrence, KS | Community |
| 10:00am – 8:00pm | Lawrence, KS | Art |
| 7:00pm – 10:00pm | Lawrence, KS | Music |
| 7:00pm – 10:00pm | Lawrence, KS | Music |
| 7:00pm – 10:00pm | Lawrence, KS | Music |
Latest blogs
We've now entered into what I've deemed the "weird phase" of Marvel. With the commercial and critical success of the previously unknown property "Guardians of ...
I'm fascinated by the concept of bucket lists. Few things fascinate me more than hearing what other people consider to be must-have life experiences, mostly ...
Okay, so "dying" is quite an exaggeration, but sometimes hyperbolic language is necessary when you're really really excited to crack open one of your favorites. ...
Tickets for Upcoming Local Events