For one night only during this month's Friday Friday, celebrated artist Roger Shimomura will offer approximately 35 other prints at a solo show at Lawrence Creates Makerspace, 512 E. Ninth St.
February 26, 2015 midnight
In a lot of ways, the youngest members of the Phelps family aren't much different from other kids.
February 14, 2015 9:57 p.m.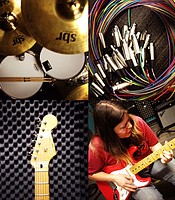 Things are starting to get loud at the Lawrence Public Library. Since the arrival of sound engineer Ed Rose in early January, the Lawrence Public Library's recording studio has become a hotbed of creative activity. These days, you'll probably have to schedule at least a week in advance if you want to book a weekend slot, Rose says.
February 21, 2015 11:05 p.m.
Go ahead — ask Kathy Pryor about Oscar. In addition to her duties as managing director and budget officer of theater at Kansas University, Pryor also serves as a caretaker of sorts for a 53-year-old Academy Award statuette that once belonged to playwright, novelist and KU alumnus William Inge.
February 21, 2015 11 p.m.
This week, a look at the new Halls department store in Crown Center, and the Kansas City-area chefs and restaurants that are semifinalists for this year's James Beard awards.
Tell us a secret: My dad's name is Calvin and my mom's middle name is Yvonne. They put that together to create my name, "Calvionne"!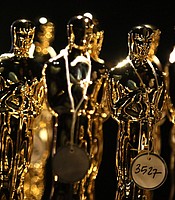 Film critic makes his picks for who will take home Oscars this year and who will be snubbed.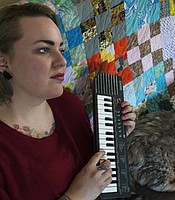 You'd think that people would have had enough of silly love songs, or so sings Paul McCartney on the 1976 Wings track. But Katlyn Conroy, a local musician who is crafting personalized tunes for customers just in time for Valentine's Day, looks around Lawrence and sees it isn't so.
February 7, 2015 9:59 p.m.
Lawrence Local Table, new collective of local culinary professionals, hopes to strengthen the local food scene one course at a time.
February 5, 2015 midnight
Log in