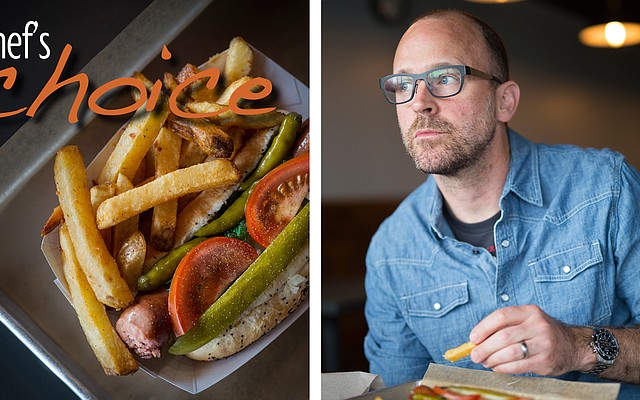 For the first installment of Chef's Choice, I met with chef-owner Rick Martin of Limestone Pizza, 814 Massachusetts St., and invited him to a lunch at any restaurant in town other than his own. His choice: the Chicago dog at Leeway Franks. Continue reading
Today's Events
Latest blogs
Deciding to eat a vegan diet is a lifestyle change that many people struggle with. It is often perceived to be "inconvenient" or somehow "unsatisfying," ...
Once upon a time, I stumbled across a quiz that asked, "Where You At?" Despite, or perhaps because of, its sloppy grammar, the question has ...
Each time J. Robert Lennon drops a new book, I think, "This is the one. This is the time the general public will discover J. ...
Tickets for Upcoming Local Events