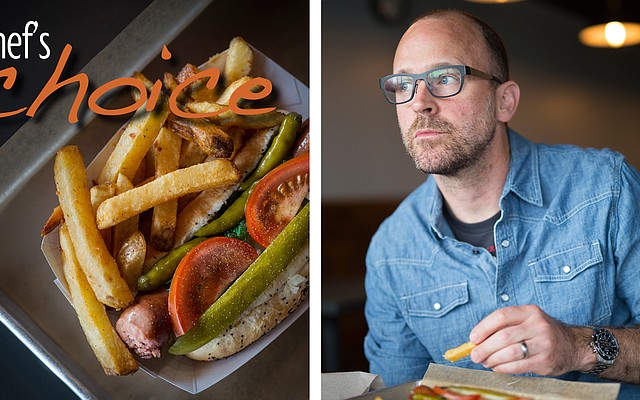 For the first installment of Chef's Choice, I met with chef-owner Rick Martin of Limestone Pizza, 814 Massachusetts St., and invited him to a lunch at any restaurant in town other than his own. His choice: the Chicago dog at Leeway Franks. Continue reading
Today's Events
| | | |
| --- | --- | --- |
| 9:00am – 5:00pm | Lecompton, KS | Community |
| 9:00pm | Lawrence, KS | Music |
| 9:00pm – 2:00am | Lawrence, KS | Music |
| 9:00pm | Lawrence, KS | Music |
| 9:00pm – 2:00am | Lawrence, KS | Music |
| 9:00pm | Lawrence, KS | Music |
| 9:00pm – 2:00am | Lawrence, KS | Music |
Latest blogs
Last year, we put together a list of some of our most anticipated summer releases to enjoy whether you're vacationing in the Caribbean or in ...
While taking literature classes through high school, many of us had to read canon staples from the likes of Dickens and Steinbeck, despite how jarring ...
Deciding to eat a vegan diet is a lifestyle change that many people struggle with. It is often perceived to be "inconvenient" or somehow "unsatisfying," ...
Tickets for Upcoming Local Events