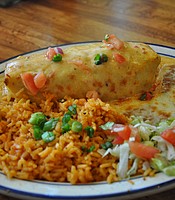 There's a lot to love about Mi Ranchito's "love burrito." The chicken-stuffed bundle started out as a special at one of the restaurant's Kansas City-area locations, but customers loved it so much that it eventually earned a permanent slot on the menu.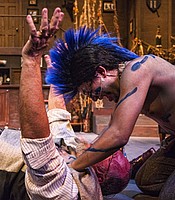 The year is 1879, and the esteemed scientists of the all-male Explorers Club are facing a very serious dilemma. Gathered in the group's London headquarters, the men must decide whether they'll allow a woman to join their ranks.
A mermaid, a deathtrap and classic Broadway hits will be coming to the Theatre Lawrence stage, as Monday the group announced its show lineup for the 2015-2016 season that will debut in September.
Log in