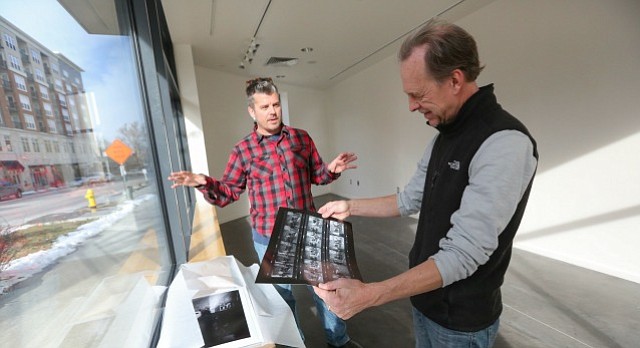 A current exhibit at the Lawrence Arts Center, featuring works by Mike Yoder and Richard Gwin, two photographers with well over a half-century's worth of combined years at the Lawrence Journal-World, aims to bring forth the hidden process. By presenting prints of contact sheets while on assignment, and photos selected after being pushed through the various channels of editing, "the work" is made visible. Continue reading
Today's Events
9:00am – 5:00pm

Lawrence, KS
Art

12:00pm – 1:00pm

Lawrence, KS
Community

12:00pm – 1:00pm

Lawrence, KS
Music

2:00pm – 9:00pm

Lawrence, KS
Teens

6:00pm – 9:00pm

Kansas City, MO
Music

Ad Astra Running

6:00pm

Activities

7:00pm

Kansas City, MO
Activities
Latest blogs
A few months ago I was invited to be a guest at the "sneak peek" of Harriet Lerner's TEDxKC talk for her upcoming book "Why ...
When you visit the library, do you have something of an agenda and head for a particular section, or are you more of a browser, ...
A new year means new books! Last year, we compiled a list of highly-anticipated titles in both fiction and nonfiction for adults. These were the ...
Tickets for Upcoming Local Events