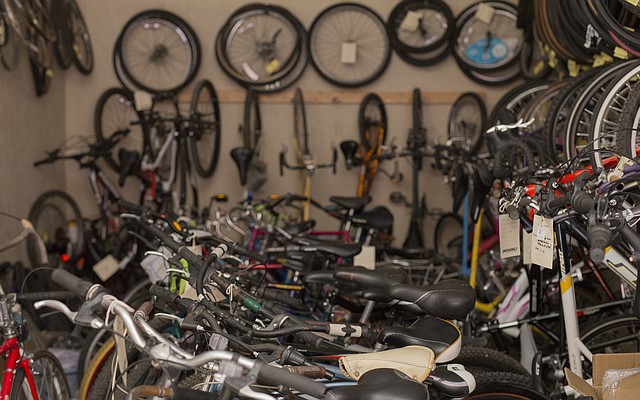 You know that old junker of a bike that's been sitting in your garage? The one with all the spiders on it that has two flat tires with punctured tubes and an unattached, rusty chain that's leaving a stain on the concrete? That's the one. Now imagine 60 of those in your garage or basement. Continue reading
Today's Events
Latest blogs
It's Henry David Thoreau's 200th birthday! In honor of the man who's mostly famous for sitting by a pond, here's a look at a few ...
It's no secret how much I love Hoopla. I've been known to chat to anyone about it at the library and in my book clubs ...
When I was growing up, "going on vacation" was synonymous with "going to the beach." Every summer, my parents loaded me and my brothers in ...
Tickets for Upcoming Local Events