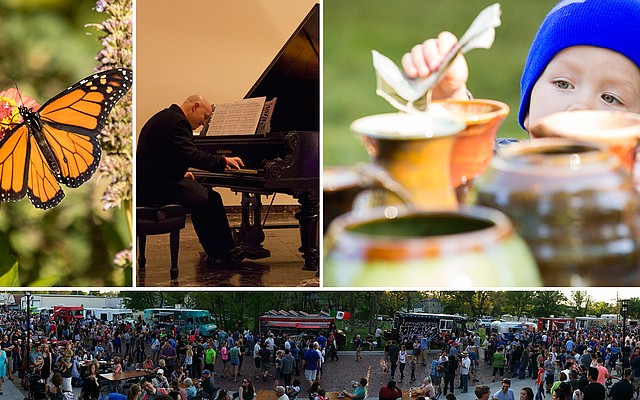 Spend some time with your mom this weekend. Our always-helpful Weekend Guide has a few ideas (all mothers enjoy gardening as a general rule, right?) to get the party started. Continue reading
Today's Events
9:00am – 5:00pm

Lecompton, KS
Community

Clinton Place, 2125 Clinton Parkway

9:00am – 10:00am

Art

Locations: See below.

9:00am – 5:00pm

Community

10:00am – 4:00pm

Topeka, KS
Art

9:00pm

Lawrence, KS
Music

9:00pm – 2:00am

Lawrence, KS
Music

9:00pm – 11:00pm

Lawrence, KS
Activities
Latest blogs
Darrell Brogdon didn't expect his hour-long, weekly celebration of "incredibly strange music" to remain on the airwaves when he started hosting Kansas Public Radio's "Retro ...
I tend to have very strong and vocal opinions about things I dislike. This can be frustrating for my loved ones AND extremely embarrassing for ...
Lawrence author George Frazier celebrates the wilderness he finds in Kansas, lyrically linking the present with the past in his new book "The Last Wild ...
Tickets for Upcoming Local Events