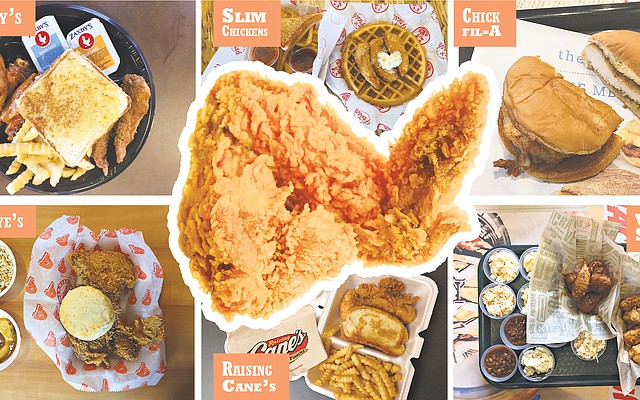 If you've kept up with Chad Lawhorn's Town Talk and you're anything like me, you're probably wondering exactly what the cluck is going on with all of these fried chicken joints popping up around town. To further investigate the allure, as every journalist should, I enlisted the help of sports editor Tom Keegan and the fried chicken oracle of Lawrence himself, Chad Lawhorn, to eat at all of them. Continue reading
Today's Events
| | | |
| --- | --- | --- |
| 9:00am – 5:00pm | Lecompton, KS | Community |
| 9:00am – 5:00pm | Lawrence, KS | Art |
| 11:00am – 4:00pm | Lecompton, KS | Community |
| 11:00am | Lawrence, KS | Community |
| 7:00pm – 10:00pm | Lawrence, KS | Music |
| 7:00pm – 10:00pm | Lawrence, KS | Music |
| 7:00pm – 10:00pm | Lawrence, KS | Music |
Latest blogs
Chickens with superpowers, a farm full of junk to explore and a series of mysterious typewritten letters are just a few of the wonders within ...
I treasure wildlife sightings. During the winter season, I sometimes glimpse bald eagles soaring in the sky outside my kitchen window, and I've been fortunate ...
I've always been the kind of person who nurtures small obsessions. Case in point: There was a time in middle school when I was not ...
Tickets for Upcoming Local Events