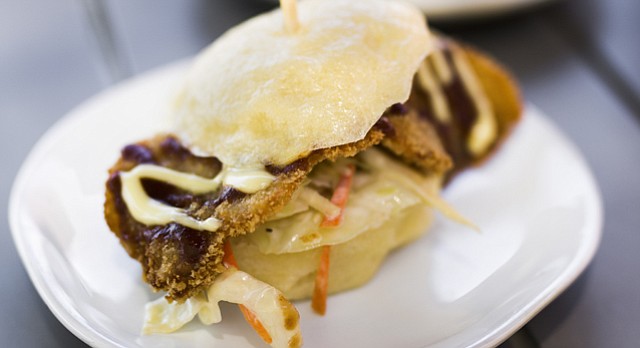 For this month's edition of Chef's Choice, T.K. Peterson, owner/chef of Merchants Pub and Plate decided that traveling to the "Far East" was a must for eating Katsu Buns. Happy to oblige, I booked my travel, packed my bags and journeyed to far East Lawrence, to eat my "Bunz" off at Bon Bon!. Continue reading
Today's Events
Latest blogs
Brian Reitzell is one of the greatest contemporary composers of our generation. You may have heard of him from his well-known work on "The Virgin ...
This summer, whether you're traveling, commuting or taking a little staycation, an audiobook can be a perfect companion. The challenge is finding one that matches ...
Rob Sheffield, a music columnist with twenty years experience who currently writes for Rolling Stone magazine, has recently released a new book: "Dreaming the Beatles." ...
Tickets for Upcoming Local Events