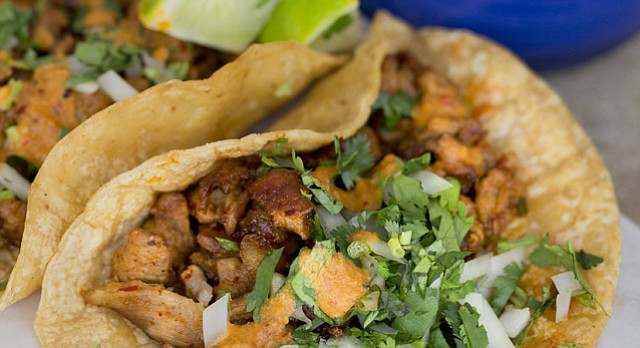 Some might call it serendipitous that Ladybird Diner owner Meg Heriford found her favorite taco in town while searching for a few staples for her restaurant. What's most likely, however, is that she was lured just a little off the beaten path by a star, shining brightly, even in broad daylight. Continue reading
Today's Events
| | | |
| --- | --- | --- |
| 12:00am | Lawrence, KS | Activities |
| 9:00pm | Lawrence, KS | Music |
| 9:00pm – 2:00am | Lawrence, KS | Music |
| 9:00pm | Lawrence, KS | Music |
| 9:00pm – 2:00am | Lawrence, KS | Music |
| 9:00pm | Lawrence, KS | Music |
| 9:00pm – 2:00am | Lawrence, KS | Music |
Latest blogs
It's no secret how much I love Hoopla. I've been known to chat to anyone about it at the library and in my book clubs ...
When I was growing up, "going on vacation" was synonymous with "going to the beach." Every summer, my parents loaded me and my brothers in ...
Ah, summer. Grown-up summer has a lot going against it. The days of three month summer vacation are long gone, and the electricity bill is ...
Tickets for Upcoming Local Events