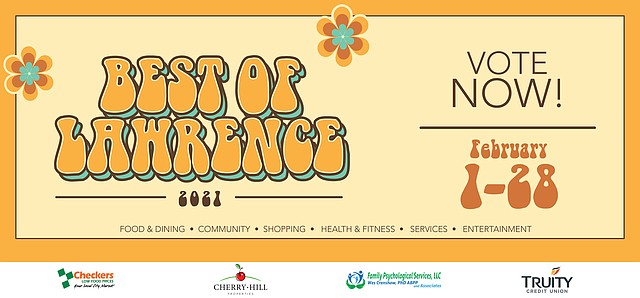 Welcome! Here's what you need to know:
You shape the ballot! Use the write-in box if you don't see your favorite people or places.
One click, and that's it! Vote in 1 or 100 categories, and we'll keep track as you go along. There's no extra step to submit your ballot. And you can change your mind as often as you'd like until 11:59 p.m., Feb. 28.
Local = Lawrence! We love our Douglas County neighbors, but we're only approving write-ins for Lawrence people and places. Did we make a mistake? Email us!
Other questions? Check out our FAQ page, or send us a message!
To start voting, scroll down and click on any of the 6 sections.
---