On Deck
...wherein we listen to what Lawrence's movers and shakers are moving and shaking. to.
Pelican, "Australasia"
Brand New, "Deja Entendu"
Underoath, "They're Only Chasing Safety"
Bob Dylan, "Blonde on Blonde"
Saosin, "Translating the Name"
Tubers
...wherein local TV connoisseurs intimate what keeps them on their couches.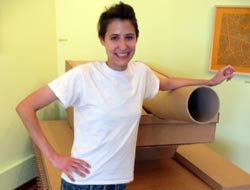 "The Apprentice" "The shit-talking is great. Everybody just makes fools of themselves."
"The Contender" "It's really intense ... real-life human drama."
"America's Top Model" "Everybody ends up crying. It's hilarious."
Bound Up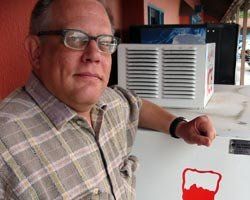 Currently reading: "Joe: A Memoir of Joe Brainard" "It's a memoir of a group of poets from Tulsa who in the '60s went to New York," Grauerholz says. "It made me very nostalgic."
One book everyone should read: "Naked Lunch" by William S. Burroughs "All things considered, it is my all-time favorite book," Grauerholz says. "And, incidentally, it pays my mortgage."