On Deck
...wherein we listen to what Lawrence's movers and shakers are moving and shaking. to.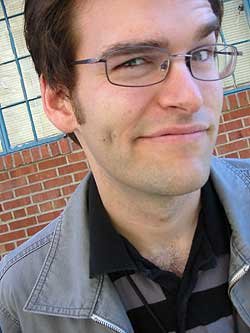 Amadou and Mariam - "Dimanche A Bamako"
The Clipse - "We Got It 4 Cheap, Vol. II"
Patton Oswalt - "Feelin' Kinda Patton"
Art Brut - "Bang Bang Rock & Roll"
The Rosebuds - "Birds Make Good Neighbors"
Tubers
...wherein local TV connoisseurs intimate what keeps them on their couches.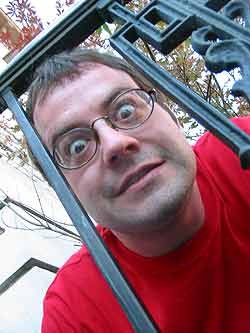 "Arrested Development: Season Two" (DVD) "Sheer ridiculousness."
"The Young Ones: Every Stoopid Episode" "It's an old British comedy from the '80s about three college students: a punk, an activist and a hippie."
"Mr. Show" "It's just got a great cast that I keep seeing pop up in all these other shows."
Bound Up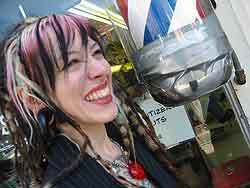 Currently reading: "Cunt: A Declaration of Independence" by Inga Muscio "It's one of those books that I've been told is a must-read for every woman ... and man."
One book everyone should read: "The House of Mirth" by Edith Wharton "She writes about these rich British socialites and just makes them out to be complete dumbasses."
Top websites of the week
www.thesuperficial.com God, we can't get enough of snarky celebrity gossip. "Madonna makes Joan Crawford look like a pussy" may very well be the best headline ever.
www.cronyjobs.com It's funny 'cause it's true. Wait : it's not funny.
Top correction from last week's Deadwood Edition
In our KJHK commemorative issue, we misidentified the University Daily Kansan as the University Daily Kansas. Our heartfelt apologies to our esteemed colleagues at the student news source of the University of Kansan.
Top ten reasons Lawrence's incredible local music scene will inevitably die on the vine if Lawrence has anything to say about it.
Source: Rolling Stone Magazine