On Deck
...wherein we listen to what Lawrence's movers and shakers are moving and shaking. to.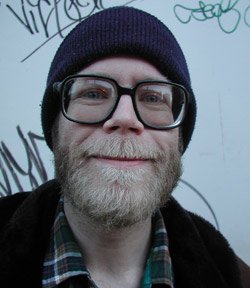 Raymond Scott, "Reckless Nights and Turkish Twilights"
Neko Case, "Fox Confessor Brings The Flood"
Temptations, "Psychedelic Shack"
Goblin, "Suspiria" Soundtrack
Supersystem, "A Million Microphones"
Tubers
...wherein local TV connoisseurs intimate what keeps them on their couches.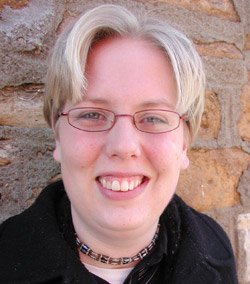 Monk It's about a guy with OCD-he can see things other people can't. He's a detective. He's very particular. He still loves his wife who was car-bombed three years ago. He never jokes about anything. He has no sense of humor at all.
Veronica Mars She's a high school girl who works for her dad's private investigator firm. They try to solve major cases that last the whole season. The first case was who killed Veronica's best friend. I like the way the characters interact. I like Weevil-he has lots of tattoos. People think he's bad, but he's a really nice guy.
Law and Order SVU I like the way it's structured-the story unfolds. Two police detectives work on sexual assault cases. It's kind of depressing if you're a kid. I like Stabler the detective-he was a marine for eight years, he has a bad temper, but he connects with people when they're hurt.
Bound Up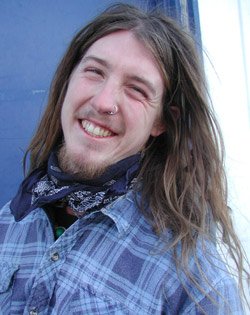 Currently reading: One Man's Meat E.B. White It's a collection of essays written in the Thirties, right before WWII. He lives out in the country on a farm next to the sea. He writes about chickens and eggs, Daniel Webster's hay fever, pacifism in the face of war. He's satirical without the taint of sarcasm. I think it's really beautiful.
One book everyone should read: Johnny Got His Gun Dalton Trumbo It's about a WWI veteran who's lost his face and all of his limbs. He's lost everything except his sense of touch. He learns about life by vibrations and feeling the sun. Off the hook imagery, incredibly vivid. The pace of the book is a slow grind - the whole thing takes place in somebody's mind. Sometimes it's nearly insane. Which begs the question of what's sane. Not a book for comfort.
Top 20 failed Broadway spin-offs of "Vagina Monologues"
1. Six Degrees of Ovulation
2. The Two Gentlemenses of Vagina
3. Theater in the Mound
4. Box Seats
5. Raising the Meat Curtain
6. Phantom of the Ovary
7. Joseph and the Amazing Technicolor Dreamcooter
8. Gynos and Dolls
9. Who's Afraid of Vagina Warts?
10. Waiting for Aunt Flow
11. Beauty and the Yeast
12. Vaginas! Vaginas! Vaginas!
13. Viva vulva
14. The Fallopian-tasticks
15. Soliloqueefs
16. Mama Labia!
17. The Producers (of eggs)
18. The Nutcracker
19. Clitoris Christ Super Star
20. Euphemism on a Hot Tin Roof