On Deck
...wherein we listen to what Lawrence's movers and shakers are moving and shaking. to.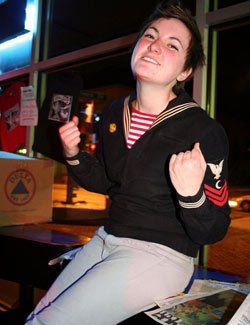 Sam Cooke, "One Night Stand! Sam Cooke Live at the Harlem Square Club"
Otis Redding, "Remember Me"
Little Walter, "The Essential"
V/A, "15 Greatest Hits On Ace Records"
Julie Doiran, "Goodnight Nobody"
Tubers
...wherein local TV connoisseurs intimate what keeps them on their couches.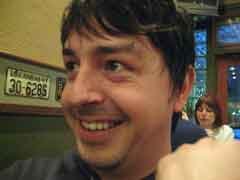 "Heroes" "The best television I have ever seen. I hope everyone that makes movies based on comics are watching this, and slapping their foreheads, thinking, 'Oh, that's what I should've done.'"
"Meerkat Manor" "Mesmerizing. Chavis and I want a tribe of meerkats. We can sit and ponder about Flower's motivations, or Shakespeare's heroism, more than any other reality show about humans. That either says a lot about meerkats, or really puts down the humans."
"The Soup" "A week of bad TV in 30 minutes. It gives you all the topics for water cooler talk without having to waste the time actually watching the shows. A guilty pleasure, like 'Best Week Ever.'"
Bound Up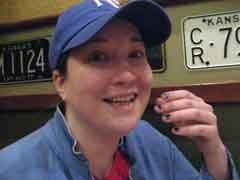 Currently reading: "I Like You," by Amy Sedaris "It's not just how to entertain but how to be a good guest. There's some stuff in there that's really simple that I have never thought about doing. She has good tips for how to talk to gay people at your party-what subjects you should and shouldn't bring up. It's grotesquely beautiful."
One book everyone should read: Everyone should read: "The History of Tom Jones, A Foundling," by Henry Fielding More Henry Fielding and less Helen Fielding (Bridget Jones' Diary). It's a classic. That's it. You can't tell people why to read a classic-otherwise you sound like an asshole.
1. We Was Robbed!
2. Riggle Room
3. Riggle Puss
4. Rob Story
5. Odd Rob
6. Rob Boss
7. Rob Mentality
8. Riggle Fits
9. Piggly Riggly
10. Big Riggle
11. Riggley's Believe it or Not
12. Riggly Field
13. The Riggles
14. Riggling Detail
15. Riggle It, Just A Little Bit
16. Rigga What, Rigga Who
17. Rigga, Please!
18. Robbyist
19. Robert Barron
20. Rigglypuff