On Deck
...wherein we listen to what Lawrence's movers and shakers are moving and shaking. to.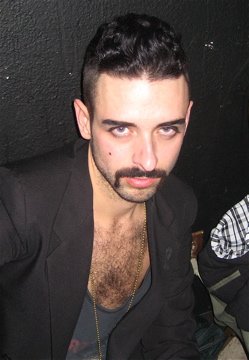 Bridez "Fake Blood Jacket"
Harlem "Free Drugs"
Roisin Murphy "Overpowered"
Sylvester "Do Ya Wanna Funk"
Katy Perry "One of the Boys"
Bound Up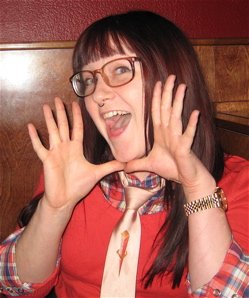 Currently reading: "The Beach" by Alex Garland "It's about the main character's slow spiral down into insanity on an island. It's told through his perspective and he obviously doesn't realize he's going crazy, so the reader finds out by his interaction with the other characters. It was turned into a film with Leonardo DiCaprio, which was a more Hollywood-ized version of the book, but it was pretty accurate."
One book everyone should read: "Choke" by Chuck Palahniuk "It's about another crazy person and their interaction with society. Chuck Palahniuk has a way of beautifully painting these insane characters that you love to hate and hate to love. 'Choke' taught me that Jesus' foreskin is all around us, man. If you think you're a normal person, this book gives you a peak into the life of somebody who you don't think exists, and makes you realize they do exist—even sex addicts who pretend to choke in restaurants for money and attention."