On Deck
...wherein we listen to what Lawrence's movers and shakers are moving and shaking. to.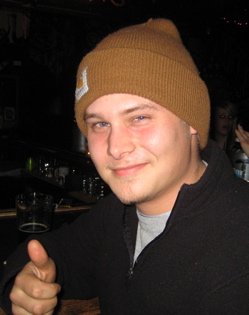 Traveling Wilburys "Vol. 1"
Patsy Cline "Greatest Hits"
Steely Dan "Aja"
Billy Joel "The Stranger"
The Byrds "Sweetheart of the Rodeo"
Tubers
...wherein local TV connoisseurs intimate what keeps them on their couches.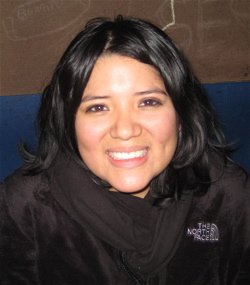 Big Love "I love it because it's dramatic, has a really good storyline, and I'm always engaged. It's about polygamy and it's set in suburban Utah. There are three wives and one husband who all live in connected homes. They're using the story about Warren Jeffs and interpreting it in their storyline. The show has brought more attention to polygamy in a positive way. I wouldn't mind having multiple wives—I'd have multiple income, lots of help around the house and you get to choose whose turn it is to procreate."
Curb Your Enthusiasm "My favorite show on HBO. It's just the funniest, most incorrect and embarrassing show. Any social situation you don't want to be caught in, Larry David is caught in. He's willing to speak the truth when everyone else it thinking it but never willing to say it. I loved it when he hired a prostitute just so he could use the carpool lane. I also like it when he buys the mulatto doll."
Weeds "It's about a suburban housewife whose husband passes away and she's got two children to provide for. In order to make money she starts growing pot. She steps on the toes of all these gangsters because she's kicking their asses by selling to soccer moms. These cookie cutter suburban homes are smoking pot and getting wasted. If they're not polygamists they're potheads."         
Bound Up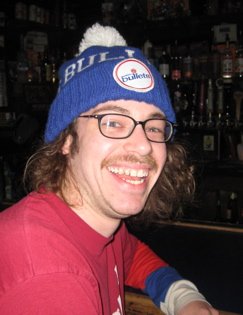 Currently reading: "Lolita" by Vladimir Nabokov "It's about this character, Humbert Humbert, who's pretty much a pedophile. He writes prose poetry, so that makes his pedophilia not seem so bad. The whole book is basically about him marrying a 35 year old so he can try to have sex with her 12 year old daughter. I was attracted to this book because I find myself sharing a lot of characteristics with Humbert—no, I'm kidding. I really like Nabokov's writing and Stanley Kubrick's movie is amazing."
One book everyone should read: "Candy" by Terry Southern "It's also pretty pornographic. Southern actually co-wrote 'Dr. Strangelove.' Anywho, there's this chick named Candy Christian who's a virgin and gets herself into all kinds of ridiculous predicaments where guys try to take advantage of her. She ends up running away from her hometown to New York where she sees this hunchback on the street that she ends up falling in love with. That's who deflowers her, a hunchback. Southern is really good—his writing is to the point and he describes his characters with precision."