On Deck
...wherein we listen to what Lawrence's movers and shakers are moving and shaking. to.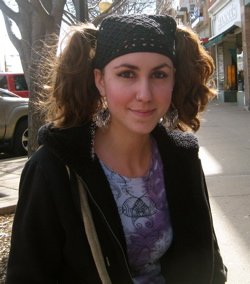 Clutch "The Elephant Riders"
Gorillaz "Demon Days"
Black Moth Super Rainbow "Dandelion Gum"
Slightly Stoopid "Closer to the Sun"
Clutch "Clutch"
Tubers
...wherein local TV connoisseurs intimate what keeps them on their couches.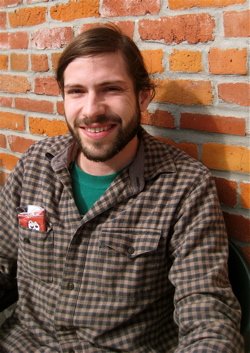 The Wire "I don't watch much TV, but when I do I try to seek out something that's a little higher quality than the general crud. 'The Wire' is like this Wagnerian opera. It's this five cycle, 'Lord of the Rings'-esque cop drama. It's not your standard 'Law & Order' sort of thing. At the very beginning of the series they start out with street level drug dealing in Baltimore. Eventually it starts connecting with the upper echelons of the gang, then the political system of Baltimore, and how the drug trade is manifested in every aspect of society. It's about the American dream."
It's Always Sunny In Philadelphia "It's about these four egotistical, lovable douchebags who own a bar in Philadelphia. It's just really funny. The best episode is when Charlie and Dee, two of the douchebags, have to switch positions in their lives. Charlie makes Dee eat catfood and huff glue, because that's what he has to do every night in order to get to sleep. On the other side of the spectrum, Dee makes Charlie attempt standup at an open mic night—because that's what she attempts and fails every week—and he ends up just dry heaving into the microphone."
Twin Peaks "I got on a little bit of a David Lynch kick recently, so I decided I should probably educate myself and check out his old TV show. I really like Agent Cooper and his wierdness with cherry pie and coffee. I'm also a fan of big red curtains and dancing dwarves."  
Bound Up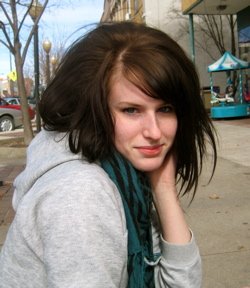 Currently reading: "The Kite Runner" by Khaled Hosseini "It's about two young boys growing up in Afghanistan and life under the Taliban. It's fairly deep—I got more than I bargained for. Not that I didn't know what it was about, but I didn't know the extent to which I would be under stress while I was reading it. I had heard a lot about it, and I like to troll through used bookstores and grabby-grab everything, so it was in one of my piles. I was going to give it to someone for Christmas but ended up keeping it for myself. I really enjoy it, but I've had to put it down a couple of times because it can get pretty intense—needed to let it marinate for a while."
One book everyone should read: "The Bell Jar" by Sylvia Plath "It's my favorite book and I recommend it to my friends. I read it in high school and it helped me learn to express my darkest feelings when I wright for myself. It's fiction, but it's kind of autobiographical about Sylvia Plath's youth and her first suicide attempt. At the time I read it I didn't know Plath ended up actually killing herself for real. I would suggest not reading it when you're in a really bad place, but I think it's a great piece of literature. She was an amazing writer and poet."