On Deck
...wherein we listen to what Lawrence's movers and shakers are moving and shaking. to.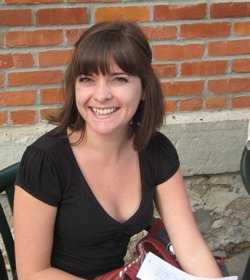 Harry Nilsson "Pandemonium Shadow Show"
Leonard Cohen "Songs of Leonard Cohen"
The Zombies "Odessey and Oracle"
Classics IV "Spooky"
Joe Cocker "Mad Dogs and Englishmen"
Tubers
...wherein local TV connoisseurs intimate what keeps them on their couches.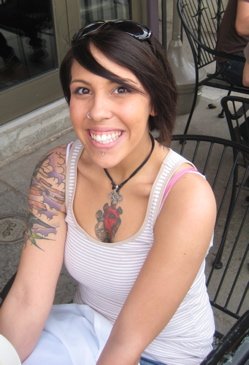 America's Best Dance Crew (MTV) "It's numerous dance groups in a competition, and they're narrowed down to the best dance crew in America. Last night it was boys versus girls, and the girls lost. I cried. The all women's team this year was actually good. They didn't have to show off their bodies by dancing in bikinis and high heels this time. A lot of it is break dancing stuff, but there are also cloggers and stompers and everything else. It's addictive because you want to be able to dance like these people—they're amazing."  
Black to the Future (VH1) "Now that Obama is President, VH1 was like, 'Oooh! Black people are cool now!' They did an 'I Love the '80s'-style treatment of black history in pop culture, going back to the '60s. It's all about black people in an irreverent, non-racist way. They cover everything from 'The Wiz' to 'Good Times.'"
Sex...with Mom and Dad (MTV) "I know it's totally a high school show but I still love it. There are teenagers on the show having sex problems—such as sleeping with too many people or struggling with a purity ring—and they meet with Dr. Drew. You've got to love Dr. Drew. He's on everything, from 'Sober House' to 'Loveline.' Anyway, Dr. Drew makes them talk to their parents about sex. If you can talk to your parents about sex, you can talk to them about anything. There's definitely a generation gap—my generation would never talk to their parents about sex. Dr. Drew gives them assignments as a family, and one time a mom was asked if she was ever in a threesome. She said, 'Uhhh—once.' The kid freaked out. Yesterday, they had to mold all of the penises they've ever been with. The mom had 9 and the daughter had 7. The mom pointed to one and said, 'This one was the worst, it was too big.' There is such a thing as too big. Not every girl is a porn star."     
Bound Up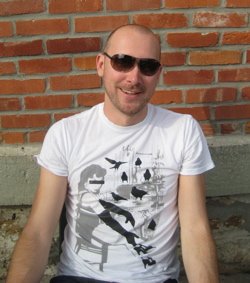 Currently reading: "Being and Nothingness" by Jean Paul Sartre "It's Sartre's most famous work in which he puts forward his own version of existentialism. It's an 800 page work of philosophy—quite a weighty tome. I'm writing my dissertation on Sartre, which is why I'm reading it. It's not much of a pick-up-and-read sort of page turner. If I were to tell people on what I'm writing my dissertation, it would probably turn them off immediately. I'm writing on suffering. But if you're into suffering, 'Being and Nothingness' is a great choice. No, it's actually a very engaging book."
One book everyone should read: "Thus Spoke Zarathustra" by Friedrich Nietzsche "It's one of the greatest works of existentialism. For me personally, it was profoundly transformative. It challenged me to transcend myself and to stop making excuses for myself. I think it's probably the most accessible work of philosophy out there since it's a narrative work. It's not technical and is equally accessible to people who enjoy literature as it would be to people who study philosophy."