Though the Northwest music scene gets pigeonholed as one big soundgarden of grunge bands, the Murder City Devils are doing everything it can to change that image.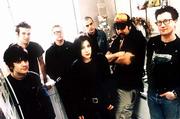 The mixed-gender Seattle septet -- lead singer Spencer Moody, organist Leslie Hardy, guitarists Nate Manny and Dann Gallucci, bassist Derek Fudesco, drummer Coady Willis and a roadie named Gabe -- has slowly built a following for itself as one of the premiere groups on the Northwest indie scene.
Blending straight-no-chaser garage punk with Hardy's carnival-from-Hades organ grinding, Murder City Devils has risen to the ranks of punk's elite, earning its success via relentless touring and heartstopping performances.
Formed in 1977 in Seattle after the demise of several area punk bands, including the Unabombers, Area 51 and the Death Wish Kids, the band quickly released its eponymous debut on the semi-legendary label Die Young, Stay Pretty.
"Originally, there was a subgroup of Sub Pop called Die Young that our first record came out on," Moody said. "It's sort of their version of the minor leagues. Then the second record ("Empty Bottles, Broken Hearts") came out on Sub Pop. It's a cool place to be -- they're very nice people and they're fun."
Murder City Devils toured relentlessly in support of its second record, even spending a few weeks last summer as an opening act for Pearl Jam on its "Yield" tour, playing to audiences of 20,000 and up.
Who: Murder City Devils, with the Yo Yos.When: Wednesday night.Where: Replay Lounge, 946 Mass.Ticket price: $3.Ticket information: Call 749-7676.
Fortunately, the experience was rewarding rather than intimidating.
"Our live approach is really just about having fun," Moody said. "We just try to go out there and have a good time. It's really nice because there's a lot of different types of shows to play size-wise. Basically, there's always somewhere you can go play."
Murder City Devils went back into the studio for three weeks in February to record its third release, "In Name and Blood."
Moody discussed the group's writing process, which usually doesn't start until studio time has been booked.
"It seems like writing on the road is pretty hard because there's not a lot of time to do it. So, it's more like when everyone's back in town we can focus on it," he said.
And speaking of Seattle: How is that toddlin' town that put grunge on the map and then tried to take it all back?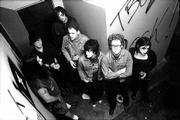 "Grunge died around the rest of the country but not there," Moody said wryly. "It's as big as it ever was. There's strong growing numbers of people growing their hair out and throwing on a flannel still to this day. In all honesty, it's a lot better now. There's a lot more diversity in the bands. It's not all bad warbling and solos with a wah-wah pedal. So, it's a little better now."
The Murder City Devils also has built a following online and Moody is incensed about the recent legal battle to shut down Napster.
"I think it sucks personally," he said. "It seems like the people doing the most complaining about not getting money for music on the Internet are people who are really rich. It seems really petty. Bands that don't have that much money don't care because at least people are getting to hear the music."
Still, the singer didn't think that shutting the site down would have any lasting effect upon people's desires and abilities to share music files.
"I'm assuming if Napster goes down, there's gonna be a million others that spring up," Moody said. "There's already a bunch of clones already. I do know there's one that doesn't even have a founder. It's just software. Everyone's computers make it up so there's no one person they can track it back to."
More like this story on Lawrence.com