KU band slates concert Thursday
The Kansas University Band will perform at 7:30 p.m. Thursday at the Lied Center.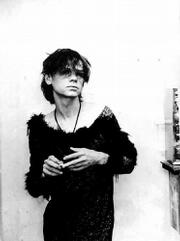 The program includes "A Festival Prelude" by Alfred Reed; "Canticle" by Jack Stamp; "Three Ayres from Gloucester" by Hugh M. Stuart; "Sussex Mummers Christmas Carol" by Percy Aldridge and "Dedicatory Overture" by Clifton Williams.
Conductor is Timothy Oliver, and Richard Daily is associate conductor.
Tickets are $7 for general admission and $5 for students. Tickets are available at the Lied Center Box Office, 864-ARTS; Murphy Hall Box Office, 864-3982; and Student Union Activities Box Office, 864-3477.
Trumpet and piano duo to perform at recital
Two Eastern Illinois University professors will perform a free recital at 7:30 p.m. Monday in Swarthout Recital Hall, Murphy Hall.
W. Parker Melvin Jr. has been the trumpet professor at EIU since 1991. He holds a bachelor's degree in music education from the University of North Texas, a master's degree in trumpet from the Juilliard School and a doctorate in performance from the University of Illinois.
He is principal trumpet of the Danville Symphony Orchestra and has been a member of the Champaign-Urbana Symphony since 1990. He has performed with the Illinois Symphony Orchestra, the Sinfonia da Camera, the Queens (N.Y.) Philharmonic, the New York Trumpet Ensemble and the Chicago Chamber Brass.
W. David Hobbs is professor of piano at EIU, where his teaching duties include studio piano, classical piano, keyboard literature and freshman theory. He received bachelor's and doctoral degrees from the Cincinnati College Conservatory of Music and his master's degree from Northwestern University. Hobbs is an active soloist and chamber musician playing throughout the East and Midwest.
The program includes works from Bach, Baldassare, Scriabin, Enesco, Ravel and Ewazen.
KU musicians perform at honor recitals
Kansas University music honor students will present two concerts this month. The students were nominated for auditions and then were selected to perform in the concerts.
Performing Wednesday are undergraduate honor students J. Michael Kirkendoll, piano; Jane Dodgen, flute; Jeff Timmons, alto saxophone; Amir Khosrowpour, piano, Sara Holmberg, violin; John O'Neal, marimba; Melanie Hadley, piano; Kevin Gosa, alto saxophone, Charles Srstka, piano, and Ashely Drew, flute.
Performing April 11 are graduate honor students Miguel Flores, piano; Pei Lien Wu, piano; Gorgias Sanchez, clarinet; Yoko Go, piano; Keith Wright, flute; Roger McVey, piano; and Soyoun Lim, voice.
Both concerts are free and at 7:30 p.m. in Swarthout Recital Hall in Murphy.