Chet Nichols is a storyteller. The desire to communicate has been in his veins since he first attended college in Oklahoma City and majored in theater. The city's Bible-belt philosophy didn't jive with him, though, so the Chicago native migrated to Kansas University and ended up earning his thespian credentials in Lawrence.
But somehow, over that time, he went from merely acting in other writers' stories to telling his own. He started with music, composing and performing his own songs as a solo artist.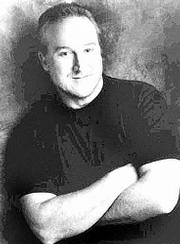 "Writing lyrics is all about storytelling," Nichols says during an early morning phone interview from his Chicago home. "You're always polishing down to get to a tune."
But now the storytelling desire surges through his body so that every endeavor of his revolves around putting out a tale. That's why the songwriter recently branched out into writing novels, and has just released a new solo music CD, "Lucky Man," and a new novel, "The Last Riders on Route 66," which is a story he says has been percolating for 30 years. It's a holdover from his experiences at Oklahoma City University back in the 1960s.
"It had a real Bible-belt mentality. They had dances and music, but you'd go and the band would be playing and no one was dancing. So you'd go ask a girl to dance, and she'd tell you � while she would go make-out with you in the backseat of a car � she was forbidden to dance," he recalls, laughingly imitating his version of a '60s Southern "good girl."
So Nichols hit the road with a buddy and hitchhiked the famous Route 66 out to Los Angeles and back. It's that nucleus of experience that forms the basis for his new novel. In the beginning of the journey, he and his college friend found themselves getting nowhere fast.
After awhile, when it became daylight, we realized we were standing across from a men's penitentiary. So no wonder two big guys couldn't get a ride, we were hitchhiking outside a prison," Nichols says.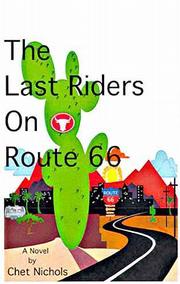 When his music career took off, Nichols maintained his base in Lawrence until 1978. While on tour, he opened for the likes of Jefferson Airplane, Jethro Tull, Linda Ronstadt and John Denver, and he released the albums "Time Loop" and "Waving Prairie."
He spent a lot of time driving on Route 66, often picking up hitchhikers. All these experiences have distilled themselves into his novel, which finds two young men hitchhiking and tells of their encounters with one stranger after another.
"Everyone thinks the character is me, because he's a musician with a guitar, but it's actually a combination of about eight guys I met along the way," he says. "What's neat about it is that it's like changing channels on a TV. The characters are in a car. Then they get out and get picked up by someone new, and then it's a whole new story."
Storytelling has so insinuated itself into his soul, that Nichols even made the central character a troubadour.
"It's all about the creative process," Nichols says. "When I was touring, people were always coming up and asking me how I could write songs. But sometimes the stories are just there."
After relocating to Chicago, he continued his creative work, this time as an executive producer specializing in commercials. He had numerous clients and a string of producers and directors he could turn loose on various projects, but in the end he had to have a more hands-on part in making stories.
So he started up his own indie label, Magic Garage Music, and produced "Paradise" and "Lucky Man," while his older albums were re-released.
"I went from having almost no product to having four CDs on the Internet in about a month," he says.
For "Lucky Man," he was literally a one-man band, writing, arranging, singing and playing all the instruments and mixing the material. The end result is a decidedly polished effort. Now he's shopping some of his tunes down on Nashville's Music Row.
"I tell everyone I was like the Bugs Bunny cartoon where Bugs is in a ballgame, and he's playing first base and second base and shortstop, all at once," he says.
The music is available through the Internet, and an e-book of "Last Riders" can be found at http://LastRiderson66.itgo.com.
Nichols has two more books in the works, but he's still relishing having completed "Last Riders." Its story of a wandering musician strikes a deep chord within him.
"The book is really about the mysterious Route 66," Nichols says. "How some people are using it to get to or go from some place. Others are running to somewhere or from somewhere. And then some people are just out there wandering around."