Thursday, February 8, 2001
"I didn't set out to be a political film director," states filmmaker/painter Julian Schnabel. "I just wanted to make a movie about somebody whose words touched me."
His second film as a director (his first was "Basquiat," a look at the life of fellow artist Jean-Michel Basquiat), "Before Night Falls" recalls the life of dissident Cuban writer Reinaldo Arenas, who left his homeland after being persecuted for his homosexuality. Schnabel's movie will be featured at the Human Rights Festival in London, and Amnesty International has set up screenings of the powerful feature. The film also was the Grand Special Jury Prize winner at the Venice Film Festival, while leading man Javier Bardem won Best Actor awards from both the National Board of Review and the National Society of Film Critics.'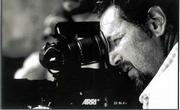 Speaking from his studio in New York, Schnabel recalls that the most gratifying praise of his film has come from Cubans and exiles familiar with the experiences described in "Before Night Falls."
"The movie hasn't played (in Cuba), so obviously a lot of the people haven't seen it," he explains. "People that are there who have heard about me doing it have e-mailed me and thanked me for doing this. Cubans have seen this at San Sebastian (Spain, Schnabel's other hometown), Sao Paolo, Rio De Janero and Toronto, and the response is amazing
"It's a Cuban film; it's a Cuban story. People were thrown into those camps. Reinaldo Arenas did exist, and homosexuals did have a hard time over there. It's seems critical of (Fidel) Castro, but why can't we criticize it? Whatever you make of the film, it's unacceptable the way people are treated, and you have to stand up to that. It was very important for it to be not just a foreign language film. The American public should start to see Latin subject matter that would kind of infuse our somewhat blandish moviegoing public with other topics and different kinds of stories that are not about the mall."
Because Castro's regime would obviously not condone the production of such a work inside Cuba's shores, Schnabel and his crew filmed most of the movie in Mexico.
"I've been (to Cuba) a bunch of times," he says. "No one can say that (the film) doesn't look like Cuba. A lot of Cubans have said it's the only film made outside of Cuba that really looks like Cuba. The Malecon, this sea wall, is a very specific thing that we rebuilt. Also, the sky (in Cuba) is a certain cyan, blue color. I was filming in Progreso, Mexico, which is in the same latitude in Havana."
If the Mexican location offered a convincing double for Cuba, its weather was wildly unpredictable. This, according to Schnabel, was an asset.
"We shot for 60 days in the rainy season without stopping once for weather. That means I shot when it was raining (and) when it wasn't raining. For example, when (Bardem) walks into El Morro Prison, there's a big wide shot, and it starts raining. That's not fake rain. Or the lightning at Mariel harbor, that's not fake lightning. All of these things would just happen as if God was my assistant or something," he recalls.
Fresh paint
Schnabel's fondness for happy accidents has served him well in filmmaking, where a director is frequently at the mercy of the elements, studio resources and the whims of collaborators. One would imagine a solitary, independent artist having difficulty in such an environment. In truth, Schnabel's approach to painting is actually quite similar.
"I also paint outside, in the rain, a lot of the time, so weather affects my paintings," he explains. "I like the use of the accident, whether it be rain, mildew or dirt. I'm dragging big pieces of canvas behind a car, so I get the imprint of the asphalt as something to paint on."
Throughout the conversation, it becomes obvious that Schnabel is a firm believer in experiencing things firsthand. He was somewhat disappointed when I told him I had seen his film on a video screener because "Before Night Falls" uses a variety of film stocks and photographic techniques to set moods.
"That's too bad," he says. "Go to the movies and see it. It's like having a big wave fall all over you." Similarly, he's adamant about the importance of looking at the actual paintings instead of reproduction in books.
"As a young person, studying art history, looking at pictures of paintings in Italy, it seemed so boring. When you go to the Giotto chapel in Padua, when you see the light coming into that room, it's a totally different experience," he says.
Some of Schnabel's travels have even led him to Lawrence.
"I saw ("Naked Lunch" writer) Bill Burroughs," he recalls of the town's former most-famous resident. "I had a show there � I don't know how many years ago - so Lawrence is kind of a nice place."
Comfortable position
When addressing his success in both mediums and particularly with his latest effort, Schnabel credits Bardem ("Nobody's going to give a better performance this year," he says forcefully) and his co-writers Cunningham O'Keefe and L�zaro G�mez Carriles, who was a longtime friend of Arenas. He also mentions his wife, Olatz Lopez Garmendia, who plays Arenas' mother in the film and even directed the Cuban-Spanish dub of the film.
Schnabel, who put up his own money to make "Before Night Falls" adds, "I have the same conviction and immersion in making the film as when I'm painting. I can feed my family because I'm an artist. I have my day job, and my autonomy. That's singular. I don't know anyone else in the same position."
More like this story on Lawrence.com