Thursday, February 22, 2001
Karla Bonoff is as unlikely a Goo Goo Dolls fan as you'll ever find. The folky singer/songwriter, best known for her dramatic and emotional late-'70s recordings, isn't someone you typically think of when you envision a modern rock lover, but Bonoff's all ears.
"It's better than it was," she says of today's top hits, phoning from her Santa Barbara, Calif., home. "I hear some things I like actually � the songs are getting better and more melodic. For a while there, I'd turn on the radio and just go, 'I don't get this.' But bands like the Goo Goo Dolls are writing good songs again � singable kinds of songs."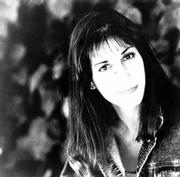 Singable kinds of songs are what Bonoff knows best.
Running on empty
Bonoff spent her early years as a singer/songwriter in the burgeoning Los Angeles folk scene, which seemed to be spawning platinum artists left and right. Practically sleeping on the doorstep of now-famous night clubs like The Whiskey and The Troubadour, she received an eye-opening education in all things music. It was an idyllic time, one that Bonoff remembers fondly.
"I don't think we had perspective then," she recalls. "When you're a kid you think, 'Well, it must be like this everywhere.' But there was so much music starting then and so many neat clubs to play music. So I feel kind of blessed and lucky to come up in that environment, it was a magical time.
"On Monday nights they had an open mike night at The Troubadour, and at any point you could hear Jackson Browne and James Taylor, long before they were putting out records. One time they booked Joni Mitchell for two weeks and we went four or five times. So it was a really great experience, a real opportunity."
Bonoff also met Linda Ronstadt in L.A., who recorded no less than three Bonoff-penned songs for her 1976 album, "Hasten Down the Wind." Ronstadt's renditions of "Someone to Lay Down Beside Me" and "Lose Again" became signature hits and she's continued to record Bonoff's songs over the years. In 1990, when Ronstadt and Aaron Neville teamed up for the top-selling duets project, "Howl Like a Rainstorm, Cry Like the Wind," their version of Bonoff's "All My Life" won a Grammy. Interestingly, the songwriter seems somewhat reticent when discussing her current relationship with Ronstadt.
"Occasionally when she's looking for songs, I hear from her, but she lives in Arizona and we really don't have that much contact," she says. When pressed, Bonoff admits that Ronstadt "was always brave and tried so many kinds of music and really stretched herself � all the way from the mariachi stuff to Nelson Riddle, bluegrass. Some of it's been more successful than others but, for the most part, I think she stands alone in being able to put herself in all those different musical situations."
Bonoff's connection to Ronstadt was instrumental in her own record deal and she was soon signed to Columbia Records. Bonoff's eponymous debut, released in 1977, featured guest appearances by Peter Frampton, Don Henley, Glenn Fry and J.D. Souther.
Who: Karla BonoffWhen: 8 p.m. FridayWhere: Liberty Hall, 642 Mass.Ticket information: 749-1972
"I'm kind of sentimental about that album," Bonoff says. "It was the culmination of a lot of years of struggling and writing and finally putting it all down. I think we were really fortunate, it just came together beautifully."
Impersonal pop
Bonoff followed her debut with 1979's "Restless Nights" and 1982's "Wild Heart of the Young," which contained the only real hit Bonoff's ever had � a dubious piece of top-20 fluff called 'Personally.'
"When I heard it, I thought it was a really fun song," she explains. "When it was done it really sounded like such a single. When you're on a big label like that � in those days getting something on the radio was really the big push and if you didn't, it was hard to bring attention to your album. What happened in retrospect is that there's a lot of people who know that song and they really don't know anything else about me. It's kind of one of those novelty records and it has this kind of weird, disconnected thing as far as I'm concerned. When I go out and play, believe me, it's not the song that people call out that they want to hear. I did it for a while as a joke but we don't even do that anymore."
The success of "Personally" allowed her to land a new song, "Somebody's Eyes," on the "Footloose" soundtrack ("It got me through some lean years when I lost my record deal and was kind of struggling," she says.) and 1988's "New World," an album that allowed the singer to get back to her folk roots. Regardless, her slow, steady commitment to doing art her way allowed the singer/songwriter to build a diehard fanbase that continues to support her endeavors today. Bonoff's only '90s output was a greatest hits collection and a record with her former band, Bryndle, and she continues to write on her own schedule.
"I was never particularly prolific, even going all the way back into my 20s," she says. "It was always hard for me to rush to make a record every year. I never could do that and the pressure was to do that and I never could. I would struggle to get them out every three years. For me, the song quality would suffer. It took me a long time to write, and recently I've even relaxed into it even more. When you're not signed to a major label, and you're not Jennifer Lopez, it's really different."
Currently, Bonoff is crafting material for a future solo record, taking her time and enjoying the freedom of an independent musician. Sales from her records, as well as royalties from the numerous artists who have covered her songs, have allowed her to live the comfortable, quiet life of an occasionally working artist. Though you probably won't see classic footage of the singer on VH1 any time soon, she has managed to sustain her career through touring.
"A lot of people are out there working and performing, and they don't have videos on VH1 or MTV," Bonoff explains. "They're flying under the radar, but they still have real viable careers that aren't in that realm. I think a lot of these artists were forced to make a living without major labels. Ani DiFranco is a great example of having business savvy. Instead of giving the record company everything and having them give you 75 cents a record, you really can do it yourself. For a lot of us, it's been kind of a freeing thing � to not have huge corporations 'yeah' or 'nay' what you're doing."
Surprisingly, Bonoff isn't repelled by the current wave of corporate pop schlock that fills the airwaves from coast to coast, boy bands included. Part of her tolerant attitude comes from perspective � she's seen it all before.
"Some of that isn't bad," Bonoff declares. "Some of The Backstreet Boys and 'N Sync things � I know it's all sort of fabricated to some extent, but I don't think the music is all bad. There's always been some element of that, it just changes form. We had David Cassidy, Leif Garrett, The Monkees. The Monkees were put together and people forget that. But they had some good songs and people came to realize that Michael Nesmith was a folkie who was writing songs at The Troubadour. So there were people that came out of that world that got processed into those bands."
Lilith unfair
Bonoff's contributions helped pave the way for today's female musicians, who have come a long way since the days when radio stations refused to play women back-to-back and record companies would only sign one "girl singer" at a time.
"Female singer/songwriters weren't accepted like they are now," she says. "It used to be that labels would only sign one female artist. Now it's kind of shifted the other way and singer/songwriter guys are having more trouble."
Bonoff also has served as an inspiration for female singer/songwriters who don't fit the "Jennifer Lopez" mold, including artists such as Tori Amos and Sarah McLaughlin, who've obviously heard a Bonoff record or two. Still, Bonoff shrugs off the notion that she's influenced a new generation.
"I get told that, but it's kind of hard to hear it yourself," she says. "It's hard to be objective about how you sound. I know that Laura Nyro, Joni Mitchell and Carol King were influential on my music, so it would be nice if that process continued."
Given Bonoff's status as a singer-songwriter, her long and storied career and her numerous fans, one would think she would've been a shoe-in at Lilith Fair. Not so, according to Bonoff, who was snubbed by the tour three years in a row.
"They never asked me," she says. "I'd imagine that it's the kind of thing where so many people wanted to do it and they tended to have people with current records. Unfortunately, that's kind of the politics of a lot of that � they want to sell as many tickets as they can so they want people that have current product and record company support."