Thursday, February 22, 2001
God, Bono and his music
Bono doesn't like talking about his religious beliefs, and until now he's avoided doing so for the past 20 years. "The problem is, when I do these kinds of things, the way it turns out in the tabloid papers here and in England is, 'Bono Pontificates on the Holy Trinity,"' the U2 lead singer said in an interview posted Tuesday night on the Web site beliefnet.com.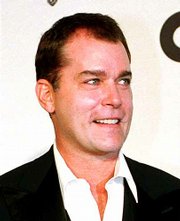 Bono talked about God and music, referencing the Grammy Awards. "When those people get up at the Grammys and say, 'I thank God,' I always imagine God going, 'Oh, don't � please don't thank me for that one. Please, oh, that's an awful one! Don't thank me for that!"'
Liotta dines with 'Hannibal'
Ray Liotta hopes "Hannibal" will be his comeback film. Liotta plays a Justice Department official out to sabotage the career of FBI agent Clarice Starling in the sequel to "The Silence of The Lambs."
"I definitely hit a lull that I'm coming out of, no question about it. I think it's just the nature of the business, the nature of the beast," he told reporters recently. "You always hear about the ups and downs of a career, and luckily the down wasn't too down but luckily the highs haven't been too high either."
The 45-year-old actor starred in 1990's "Goodfellas," which was nominated for a best picture Oscar. He went on to make "Operation Dumbo Drop" in 1995 and "Muppets From Space" in 1999.
'Seinfeld' alum resurfacing
Let's hope she has better luck than Michael Richards.
Julia Louis-Dreyfus is poised to become the second "Seinfeld" alum to surface with her own prime-time show and is close to signing on the dotted line with NBC for a new series, a network spokeswoman told Reuters on Tuesday.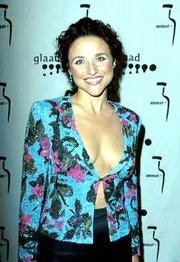 According to the L.A. Times, Louis-Dreyfus and her husband, writer-producer (and former "Saturday Night Live" alum) Brad Hall, would like the show to take place in "real time" and run commercial-free.
Michael Richards, who played Kramer on "Seinfeld," had a short-lived flop on NBC at the beginning of this season, "The Michael Richards Show."
Lopez tossed body guard
Jennifer Lopez wants everyone to know she's not going to pot.
One of J.Lo's bodyguards is feeling his employer's wrath after being caught carrying drugs across the border, reports Mr. Showbiz. Though customs officials at the Toronto airport decided not to make an arrest, Lopez has reportedly fired him for giving her another legal scare.
But as The Daily News pointed out, the singer-actress, who is listed as a possible witness in the gun possession trial of her ex, Sean "Puffy" Combs, needs more legal trouble "like an extra inch on her derriere."