Saturday, January 13, 2001
Ryan tryin' fatherhood
Caring for their daughter is a role that's shared by "Antitrust" star Ryan Phillippe and his actress-wife, Reese Witherspoon.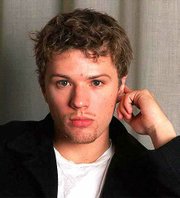 "The way our lives are, you just have to kind of trade off sometimes, in terms of the responsibilities," Phillippe said. While Witherspoon wrapped up "Legally Blonde," Phillippe stayed at home with 15-month-old Ava.
Although diaper duty may seem an unlikely way for a popular young actor to be spending his time, Phillippe is happy to be with his daughter.
"She's putting three or four words together at 15 months; it's pretty cool," he said. Phillippe's film roles include "I Know What You Did Last Summer" and "Cruel Intentions." Witherspoon has starred in "Election and Pleasantville." They live in Los Angeles.
'Survivor' winner back
"Survivor" winner Richard Hatch may have a new TV role as host of a game show in which losing players are kicked off with a curt "You are the weakest link." NBC, playing catch-up with other networks in the reality TV genre, shot a pilot Thursday with Hatch in London for a possible U.S. version of the British show "The Weakest Link." A second version was shot with the host of the original program, Anne Robinson. NBC is weighing using one show in prime time and distributing the other in syndication.
... and speaking of 'Survivor'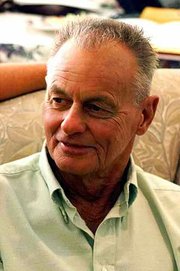 "Survivor" Rudy Boesch has been busy.
The retired Navy SEAL from Virginia Beach was introduced Thursday in the Virginia House of Delegates, which passed a resolution recognizing his military service and gave him a standing ovation.
In an interview, Boesch said he enjoyed this week's debut of the ABC reality show "The Mole," in which contestants solve challenges and ferret out the saboteur in their midst.
He also watched Fox's "Temptation Island," where sexy singles test the fidelity of four couples. His reaction: "They'll probably put that off the air for being too sexually explicit."
MTV honors another Jackson
MTV is launching a new tribute special, and its first subject will be Janet Jackson.
The 34-year-old singer will be named as the inaugural mtvICON, an honor for artists who have made a significant contribution to music.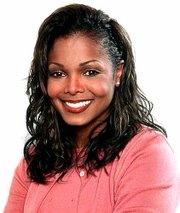 "With MTV turning 20 this year, it is both the perfect time for us to honor an artist who has influenced the music industry and pop culture," Van Toffler, MTV's president, said this week. "Janet has and continues to change and inspire new music trends worldwide."
The special will be taped March 10 in Los Angeles. Other artists will perform the singer's music; Jackson will perform the finale.
"It's an honor to have other artists celebrate my music and I look forward to a wonderful night of performances," Jackson said.