Sir Alec Guinness was the consummate actors' actor whose only goal was to disappear into a character so that he was all but unrecognizable to the public. And during most of his 50-plus years as a performer he managed to accomplish that feat, winning every major award � including a 1957 Academy Award for Best Actor � along the way.
Then came a little science fiction movie that he agreed to appear in called "Star Wars." Guinness did not have much faith in the picture, but much to his dismay the mega-hit movie made him a pop icon and a recognizable celebrity. For the rest of his career he was noted as the actor who played Jedi Knight Obi-Wan Kenobi in the sci-fi trilogy, a fact that obscured his work in previous films like "Lawrence of Arabia," "Doctor Zhivago," "Oliver Twist" and "The Bridge on the River Kwai."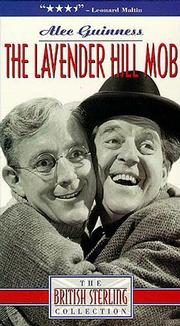 So the reclusive actor would probably give a big thumbs up to the latest film series at the Lawrence Public Library, 707 Vt. The series, which plays at 7 p.m. every Friday this month, focuses on some of Guinness' early films made through England's Ealing Studios. They feature some incredible, subtle acting with Guinness taking on a variety of comedic roles in the often overlooked works.
The films include "Kind Hearts and Coronets" on July 6, "The Lavender Hill Mob" on July 13, "The Man in the White Suit" on July 20 and "The Lady Killers" on July 27. Area film historian Ron Wilson will provide a brief introduction at each screening.
The Ealing black comedies center on such crimes as murder, bank robbery and business fraud, with Guinness usually involved in the offenses. The twist is that he plays characters � from a timid bank clerk to a member of a royal family � that no one could picture carrying out such capers.
"The Ealing comedies are some of his early work, but they feature many of his best roles," library media director Sandra Wiechert says. "In 'Kind Hearts and Coronets' he plays an amazing eight parts."
What: "Alec Guinness: The Ealing Comedies"When: 7 p.m. Fridays in JulyWhere: Lawrence Public Library, 707 Vt.Ticket information: 843-3833
Actually, the staff is still trying to figure out if it's not also Guinness in a few other roles, but he disappears so easily into the characters that it's hard for them to distinguish.
The library frequently runs films according to different themes or genres � past series have included the film noir genre and even Roy Rogers' singing cowboy flicks. When the library went looking for a series focusing on acting skills, it was easy to settle on Guinness, who died last August of liver cancer at the age of 86.
And amazingly, it also was easy to obtain the presentation rights for the series. Some older films are notoriously hard to acquire and come with so much red tape involved that there are usually restrictions on advertising and promoting the material for free public showings. That's because it can bring the screener into competition with big theater chains who are afraid of losing paying customers.
"With public performance rights you run into a lot of rules over the publicity. But there are no restrictions on (the Ealing) series. So we can say anything we want," Wiechert says. "It's neat to get to talk and do more publicity."
The company which now owns the rights to the Ealing comedies has no qualms about the free public screenings, which draw upwards of 50 viewers at each event. Each film is free and open to the public, and that includes complimentary popcorn.
Wiechert adds, "Everyone who comes really loves it and is very appreciative."
More like this story on Lawrence.com