If turntables could talk, they'd be thanking Darrell Nulisch. He's got a lot of the 40-and-over crowd looking for their Al Green albums, which, more than likely, are still in the basement in that lone surviving box of vinyl memories that are just too good to part with.
Once found, Green's records demand to be heard, giving turntables a new lease on life. And for that, they are grateful. Like Green, Nulisch is blessed with a gorgeous voice and a deep appreciation of sweet soul music. But while Green, an ordained minister, now shies away from the coy sexuality that once defined the Memphis school, Nulisch revels in it.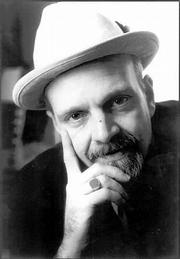 Nulisch's influences are hardly limited to Green.
"He's certainly up there, but he's there with guys like Charles Brown, Ray Charles, Sam Cooke, Bobby 'Blue' Bland and Nat Cole," Nulisch says during a recent telephone interview from his home in Boston. "And those are the old-school guys; I like Syl Johnson and Otis Clay, too. And � the women, I really like Ann Peebles and Irma Thomas."
An impressive list, certainly, but soul music isn't exactly packing them in nowadays. Soul, it seems, is fast becoming a lost genre.
"I do feel alone sometimes," Nulisch says. "Every now and then I try to lean on it a little, you know, sort of pound people over the head with my music, but I just can't get comfortable in those clothes. I just feel better being myself.
"I think the best compliment for me is for somebody to leave one of my shows and say, 'Man, that guy had good songs, good material.' Because to me that's what it's all about."
Nulisch grew up in Dallas, where, as a youngster, his parents often took him to the honky-tonks on Sunday afternoons for matinee performances by the likes of Freddie King and Jimmy McCracklin. As a teen-ager, he followed The Chessmen, a local band that featured future Fabulous Thunderbirds guitarist Jimmie Vaughan.
What: Darrell Nulisch, The FinsWhen: 9 p.m. FridayWhere: Grand Emporium, 3832 Main St., Kansas City, Mo.Ticket information: (816) 531-1504
"I would ride my bike down the street to watch those guys play," Nulisch says. "They used to practice about three blocks from my house."
Nulisch joined Dallas blues guitarist Anson Funderburgh and his band, The Rockets, as their harp player in 1978. Nine years later, he moved to Boston to take a slot in ex-Roomful of Blues guitarist Ronnie Earl and his band, The Broadcasters.
He's recorded two CDs with Earl, two with Funderburgh and four with his own band.
Tower Records' Pulse! magazine included Nulisch's "I Like It That Way" CD in its list of Top 10 blues releases for 2000.
Off and on, Nulisch has spent the past 23 years in the music business. But, he says, it's not getting any easier.
"There's an ebb and a flow going on right now in all genres of music," he claims. "People just aren't coming out like they used to � the club owners will tell you that. And I'm talking to more and more musicians who are saying, 'Man, I just can't make it any more. I can't keep doing this. The money's just not there.'
"And they're right. Rooms have gone up, fuel's gone up, but the pay has stayed the same. It's a tough business � tougher than it used to be."
But Nulisch isn't giving up.
"If you want to sell records, this is the only way to do it," he says. "And I know that if I stay focused on the music, everything else will fall into place."