Thursday, November 22, 2001
Lenny Kravitz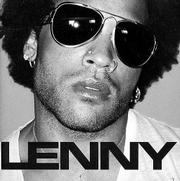 "Lenny"
The history of modern music is littered with many a great tale of unrequited love. Derek & the Domino's "Layla" (the original, not the tepid latter-day acoustic take) was Eric Clapton's real-life plea to George Harrison's wife, who eventually left the former Beatle and shacked up with the ex-Cream guitarist. That this rock soap opera took place during the 1970s is a fact not lost on Lenny Kravitz, whose catalog consists primarily of too-earnest appropriations of that decade in all its excessive glory. Rather than penning a tune or two for his muse-babe like any other rock star, the overachieving Kravitz has built an entire career on the precept that, if he can just write the perfect song, ex-wife Lisa Bonet will one day return. Kravitz's 1989 debut, "Let Love Rule," was chock full of doe-eyed paeans to the one-time Cosby kid, whom Kravitz had just wed in a hailstorm of publicity. The inevitable divorce resulted in the musician's most accomplished, if pained, effort to date, "Mama Said." After that, Kravitz has continued to dole out lovesick valentines to Bonet every couple of years with diminishing results. Of course, the actress must be pretty creeped out at this point, pursued for more than a decade by a scary sonic stalker who keeps insisting that "It Ain't Over 'Til It's Over." (Lenny, if you're reading this, it's OVER! She's NOT coming back!) The Krav's latest dozen red roses to Bonet are pretty much all that can be expected at this point: Pet-Rock production, Valvoline-slick grooves and lyrics so hippy-dippy you can practically smell the patchouli oil and clove cigarettes seeping out of the liner notes. "Let's go out on an ocean ride/Leave all your cares and the past behind," Kravitz beckons. "Let's venture out to a deserted isle/Let's get in touch with what is alive." Ouch! The Len is a studio control freak who tends to play about 90 percent of the instruments on his albums. Unless your name is Prince, this is generally a big no-no. Kravitz is an energetic drummer, a solid guitarist and an adequate bass player, but it's hard to get your Sly and the Family Stone on with a click track running. Vocally, he veers between slurry pouting and paint-peeling screams, a duality that becomes both predictable and annoying as the record progresses. With "Lenny," Kravitz also commits one of rock's great faux pas: Never, ever use your first name for an album title. This hey-I'm-just-being-me concept is always a sure sign that someone is taking themselves a little too seriously. After all, who could possibly argue that "Janet" outgrooves "Rhythm Nation 1814" or that "Britney" usurps "Baby One More Time?" In concert, Kravitz overcomes his occasionally embarrassing material and transforms into a rightful heir to the Superfly soul throne. In the recording booth, however, he's just "Lenny," an overbearing guy (and record) with whom you wouldn't want to waste an hour.
Mick Jagger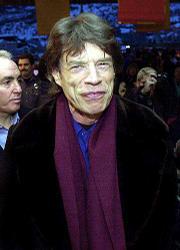 "Goddess in the Doorway"
Mick Jagger hasn't made a solo album since 1993's "Wandering Spirit," which is, of course, a very, very good thing. The frontman's legendary hunger and relevancy disappeared with the release of 1978's "Some Girls," the last in a string of killer Rolling Stones records. The vocalist's late-bloom solo career began with the minor promise of 1985's "She's the Boss," but quickly hit the skids with 1987's hopelessly out-of-touch "Primitive Cool." Although the Stones' recent output hasn't stood the test of time either, it might as well be "Sticky Fingers" compared to Jagger's tripe-filled solo offerings. Now rock's best-known pair of lips is back with "Goddess in the Doorway," a disc implying that even two records per decade might be overdoing it a bit. Having the clout that comes with fronting the once-great Stones means that Jagger � who's got half of the mainstream rock elite on speed dial � can pull a Santana. Or at least try. Rob Thomas, Bono, Lenny Kravitz, Wyclef Jean, Pete Townsend and Joe Perry are all on the guest list at Jagger's latest rock 'n' roll circus, but none make contributions of note. In fact, Thomas and Bono sound buried (or is it hiding in shame?) on their respective numbers. As with Steven Tyler, Old Man Jagger's lord-of-the-thighs persona is more skin-crawling than sexy: "Lucky Day's" Viagra swagger is like an unwanted hand on the knee, while the title track propositions a prostitute (how sweet) over the same preening disco-boogie Jagger's been shucking for years. It's not all bad: "Don't Call Me Up" is a laid-back ballad a la "Moonlight Mile," that nicely suits his lolling voice. Though Jagger lacks conviction, the song's lonely melody, easy-on-the-ear piano and swaying chorus make it one of "Goddess'" stronger moments. Without a doubt, being a jet-setting, supermodel-impregnating, millionaire rock star has its perks. Unfortunately, the ability to make music that matters is not one of them. Let's hope the godfather of crotch-rock takes at least another eight years before bestowing his next batch of overripe schlock upon an unsuspecting public.