Thursday, January 3, 2002
De La Soul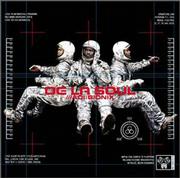 "AOI: Bionix"
Like the too-smart kid with the C-average, De La Soul's recorded history offers a textbook example of wasted potential. Fans wowed by De La's sparkling 1989 debut, "Three Feet High and Rising" and floored by its stunning follow-up, "De La Soul is Dead," undoubtedly have been frustrated by the spotty efforts that followed � floundering works that found the group forgetting its roots AND failing to break new ground. With the lone exception of 1996's minimalist "Stakes is High," De La has defaulted on its original promise to rid rap of cartoonish gangstas and thug-life buffoonery. Too bad, because with a little more homework, De La could've easily been a Dead Prez or even a Coup � bands whose intelligent, social-justice agendas don't include much in the way of braggadocio or macho pigheadedness. Instead, De La mostly has set its sights low and grasped for the gold, a trend continued on the second installment of its "Art Official Intelligence" trilogy. "Pawn Star" (pronounced "porn star," of course) dives headfirst into X-rated territory that's neither original nor interesting � unless hearing De La and company pontificate about the joys of "slapping bitches" as a female voice groans orgasmically in the background is your idea of a good time. "Baby Phat" is ostensibly progressive: a paean to the numerous women who don't possess stick-figures. Unfortunately, the concept is marred by lyrics ("I just want to get up in your thighs") that owe more to Sir Mix A Lot than to the keep-ya-head-up mentality. To be fair, De La hasn't stuck around this long without reason, and "Bionix" does contain some evidence of the group's overly lauded imagination and intelligence. "Held Down" deftly blends a guest appearance from Goodie Mob's Cee-lo, a full-sized gospel choir and a Serge Gainsbourg sample � not something you're gonna find on a Snoop record any time soon (though "Peer Pressure," featuring Cypress Hill frontman B-Real probably wouldn't sound out of place). Even some off the less-conscious moments are worthwhile: "The Sauce" is basically a two-minute boast-fest "for the ladies," but the irresistibly light-stepping production and the group's center-shifting rhymes ("Grinding beats like Maxwell House/Go ask the house/We representatives/Call out your senators/Change laws and rap/Elevatin' your landscape") make it one of the few bright spots on an album that won't speak to fans at either end of the hip-hop spectrum. Sadly, "Bionix" fulfills an early prophecy: De La Soul is truly dead.
� reviewed by Geoff Harkness
No Doubt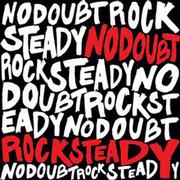 "Rock Steady"
Since debuting 15 years prior, No Doubt has done its best to insert a wide-variety of influences into its ska-punk delivery. Now with "Rock Steady," the Anaheim band has all but abandoned its energetic roots, artistically stage-diving into an album that mainly consists of mid-tempo soul, reggae and dance � hardly what the title implies. If it weren't for the presence of frontwoman Gwen Stefani, it would be tough to guess by the music alone that the disc is even a creation of No Doubt. Sure, Stefani's cartoonish voice is an acquired taste, sometimes coming across like a '40s gun moll as filtered through Missing Persons. Yet on "Rock Steady," the 32-year-old vocalist retreats from the affectations that helped define her, losing much of the hiccupping and wiggly phrasing in order to just sing. It's definitely an improvement in the quality department. If only the other three guys in the group could claim the same. While bassist Tony Kanal still lays down thick riffs on tunes like "Hella Good," guitarist Tom Dumont and drummer Adrian Young are scarcely present. Amid an electronic wash of rhythm machines, synths and samples, the two don't seem to be invited to their own party. This results in an uneven effort that doesn't sound like it spawned from collaboration as much as it did the whimsy of specific producers. No Doubt's past feat of nearly eight million in sales certainly made it easy to lure some distinctive talent to take charge in the studio. The first single "Hey Baby" is produced by Jamaican legends Sly and Robbie, who serve up the record's catchiest cut by mixing a loping dancehall beat with a mammoth call-and-response chorus. But the rest of the big names offer a more awkward fit. Ambient guru William Orbit can't help but convert the initially grooving "Making Out" into a disco tune, complete with an annoying Village People-style breakdown. Ric Ocasek shows up twice to add a Cars-like '80s veneer to the album's most traditional (and forgettable) cuts. And even Prince puts his stamp on "Waiting Room," a slapdash track that sounds like it was performed entirely on a Casio keyboard. Most bands spend their careers searching for a musical identity. The members of No Doubt found theirs years ago, but with "Rock Steady" have done everything possible to discard it.
� reviewed by Jon Niccum
More like this story on Lawrence.com