For the past two years, pianist Seth Osburn has been working on his first solo CD. It ended up being as much an intellectual journey as an artistic one.
The original compositions on "Seven" reflect Osburn's fascination with alchemy.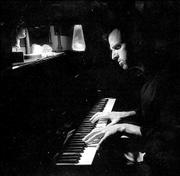 "I had read a book ('The Emerald Tablet' by Dennis Hauck) that I found fascinating," said Osburn, a Baldwin native who now lives in Los Angeles. "It was a book that describes the philosophy and practice of alchemy. It outlines the seven paths to take to transform one substance into another."
As he read the book, Osburn realized that the principles of alchemy also could be used to describe how a person could transform one's own life. He decided to write seven musical pieces that would interpret that transformation.
"I approached it from a very personal angle and in an intellectual and intuitive way," he said. "I lived through those processes while I was composing. It's a demanding piece technically so it took me a while to get where I could play the piece."
Osburn, who is classically trained and has a piano performance degree from Hardin-Simmons University in Abilene, Tex., said his music is "new sounding."
"People in Los Angeles ask what type of music it is," he said. "I say it's eclectic or modern or avant garde with classical, jazz and minimalistic aspects."
The CD marks a departure from the classical music Osburn performs.
"It's a really different thing than what I was doing when I was young," he said. "I expect for people (in Baldwin and Lawrence) to think it's unusual."
Osburn plays with various ensembles in the Los Angeles area, including the West Hollywood Orchestra. He teaches piano at Buckley School and has a roster of private students.
He performs and records on a regular basis with composer David Arkenstone and has worked with Broadway star Michael Crawford as his pianist and assistant conductor. He has performed in Carnegie Hall and at the Kennedy Center for the Performing Arts and played on two Windham Hill Records Winter Soltice tours.
Although he has plenty of friends in the musical world on the West Coast, Osburn said he was on his own when it came to making "Seven."
Pianist Seth Osburn will present his original composition "Seven" at 2 p.m. July 21 at First United Methodist Church, 704 Eighth St., Baldwin.The concert is free and open to the public. A reception will be after the performance.Osburn also will appear from 7 p.m. to 9 p.m. Friday at Discoveries in Baldwin.
"It's my maiden voyage in a sense," he said. "I just had to keep going and say, 'No matter what it is, I'm dedicating my time, energy and research to it.' I had to trust my own instincts to the most part."
Osburn, who had started corresponding with Hauck, eventually played the composition for the author. Since then, the pianist has performed the work at several alchemical seminars around the country, including one today in Los Angeles.
Osburn, a 1986 Baldwin High graduate, will spend some time promoting "Seven" and then will get back to composing. He also hopes to venture into the songwriting arena.
"I want to write things that make people think, something different than the top 40 stuff," he said.