With keyboards, turntables and samplers seeming to dominate the instrumentation of popular entertainment, there's little doubt that interest in the guitar has waned during the past few years. So is the six-string as cool as it was a few decades ago?
"You'll have to ask somebody else," replied musician John Scofield. "It's sittin' across from me right now and keeps calling to me. Times have changed. When I was starting out, it was definitely the coolest thing and a way out of my boring, middle-class life into another existence. I'm not sure if it's that anymore. But it's still cool to me. I love the guitar."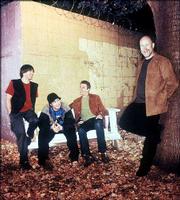 And the instrument seems to agree with Scofield. With dozens of acclaimed albums to his credit and numerous high-profile collaborations, the fusion luminary has joined the likes of Pat Metheny and Bill Frisell as one of the most respected guitarists in modern jazz. Touring on the strength of his latest recording, "�berjam," which is currently holding the No. 6 slot on the contemporary jazz charts, Scofield and his quartet will perform Saturday at The Bottleneck.
The idea of "�berjam" � a Nietzsche-referencing "modern journey of forward-thinking compositions and captivating improvisations" � finds Scofield basking in a variety of genres. From hip-hop ("I Brake 4 Monster Booty") to drum n' bass ("Jungle Fiction") to Eastern arias ("Acidhead"), the guitarist puts on a mesmerizing display of fluid technique. (The album's cover art sports a caricature of a four-armed Scofield plucking his electric Ibanez like a Hindu deity.)
But surprisingly, Scofield maintains that versatility is low on his list of musical priorities.
"A jack-of-all-trades is a master of none," said Scofield from a Falls Church, Va., hotel room. "People have gotten the idea that I'm versatile because some of the stuff is more straightahead jazz and some of it is rock ... But I live in both those worlds, basically. I never said, 'I want to play every kind of music.' There's a whole lot of kinds of music I like that I can't play. For example: classical or bluegrass or fingerpicked style. I think I stick to the stuff that I do well."
Scofield has certainly carved a niche in the jazz industry, thanks to his nimble fingers and a distinctive, distorted guitar tone that is more muted than piercing.
What: John Scofield BandWhen: 10 p.m. SaturdayWhere: The Bottleneck, 737 N.H.Ticket price: $15Ticket information: 841-5483
"Earlier in my career I used to think, 'I don't want to be one of those guys that just works on their sound all the time,'" he remembered. "I wanted to just play the good notes. I laughed at people who thought sound was that important, because I thought content was the only important thing.
"But now I feel differently, and I take a lot more time with my sound � though I feel it's definitely a work in progress. Ultimately, the tone you start with can inspire you and the music and everybody. And if you have a crazy, not-so-together sound, it's less encouraging."
Developing unity
A native of Ohio, Scofield first began to hone his chops at Boston's Berklee College of Music in the early '70s. Gigs with Gerry Mulligan and Chet Baker followed, leading to a two-year stint with the Billy Cobham-George Duke band. From 1982 to 1985, the guitarist scored his most significant assignment, recording and touring with pioneering jazz trumpeter Miles Davis. (Scofield speculated the late legend would probably have appreciated the experimental "�berjam" more than any of the guitarist's previous recordings.)
Scofield embarked on a solo career thereafter, often collaborating with acts not initially associated with jazz-rock, such as Gov't Mule and Medeski, Martin & Wood. (His studio guest appearances number well into the hundreds.) Now with a solidified band that includes guitarist Avi Bortnick, bassist Jesse Murphy and drummer Adam Deitch, the ensemble has found a unified strength that was absent from some of Scofield's past projects.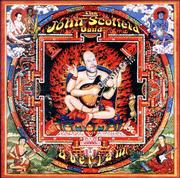 "One thing is that we're a BAND," he explained. "We went through a drummer change about nine months ago, but other than that it's been the same guys on the road for two years. But the strong point is we've got a great drummer. We've got a rhythm guitarist who plays rhythm much better than I do � you put the two of us together and we're one really good guitar player. He's also an electro-magician with samples and stuff. And we have a really supportive and creative bassist.
"I feed off these guys. Some of them are 20 years younger than me, but in a way that doesn't matter. We share some of the same musical roots and intent. When you put us together it has a momentum of its own."
Most rock musicians' relevancy often diminishes with their age, while jazz artists are further venerated the older they get. Considering the music that Scofield plays is essentially a blend of the two, what kind of impact has he felt since turning 50 last December?
"It's better now than it's ever been," Scofield said. "You can be an old fart and get up there and improvise, because it doesn't have to be so sexy � ha-ha. Not so overtly sexy. Let's hope there's some sort of 'allure.' Seriously, in jazz we're used to seeing octogenarians playing. It's just that pop thing that's for young people. And that doesn't affect me. I think people like that. Young people are coming to hear us, and they kind of like the fact that I'm their dad's age."
More like this story on Lawrence.com