Seattle — Organizers of the city's biennial Arab film festival say it is more important than ever for Americans to see a side of Arab life beyond what's on television.
About 280 people turned out for the festival's opening night Friday � about 100 more people than attended two years ago.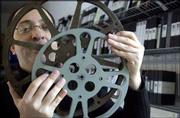 Organizer John Sinno said many of the images of Arabs seen in the news media are those of Taliban and al-Qaida soldiers and "angry people burning effigies, talking about how much they hate America."
After Sept. 11, many people were asking "the now-famous question: Why do they hate us that much?" said Sinno, who fled war-torn Lebanon with his family nearly 20 years ago.
This year's event, the fifth in 10 years, is called the Arab and Iranian Film Festival to reflect inclusion of four films from non-Arab Iran.
"An understanding of other people is not easy to come by," said Rep. Jim McDermott, who gave the festival's opening remarks. "We are all together in this. Once we start pointing at anybody ... we are in serious trouble."
Cathy Aller said the films offered an opportunity to go beyond "axis of evil" rhetoric.
"I do feel now Americans are definitely getting brainwashed ... So it's nice to see it from a different perspective," said Aller, 54, of Seattle, who decided to attend the festival after hearing about it on the radio.
The seven-day festival runs through March 21 at the Broadway Performance Hall and features works from Morocco, Iran, Lebanon, Egypt, Algeria, Syria, the United States and Palestinian filmmakers.
The festival opened with "Ali Zaoua: Prince of the Streets," a gritty, touching Moroccan film about the lives of street children in the abandoned lots of Casablanca.
One of several films offering a Palestinian perspective is "Gaza Strip," which documents the lives of children who grow up dodging gunfire as their families struggle in refugee camps.
Filmmaker James Longley of New York depleted his $20,000 savings to shoot it in the fall of 2000, when he went to the Gaza Strip without knowing anyone or speaking Arabic.
"At first I was very apprehensive going in, because all of my friends in Israel were saying, 'Oh, well you should be very careful, because the Palestinians, you know, they're very violent," said Longley, who is neither Muslim nor Jew.
After 100 days there, he decided: "The Palestinians are probably the kindest, most generous, most patient people I've ever met. They just happen to live in very difficult circumstances."
More like this story on Lawrence.com