Los Angeles — The best-directing field at the Academy Awards is a true multigenerational affair.
One is pushing 80, a maverick American filmmaker responsible for some of the most caustic character studies of the last three decades. Another is barely half that age, a New Zealander who has gone from gory horror flicks to one of the most ambitious film franchises ever.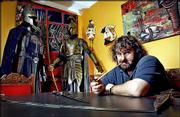 In between are three mid- to late-career masters � two who have applied their populist touches to a broad range of genres, one whose dark, erotic film nightmares resemble cinematic case studies from Freud's "Interpretation of Dreams."
Here's a rundown of the nominees:
Robert Altman
Often at odds with the Hollywood establishment, Altman seems to have gotten his third wind at age 77. Twice nominated for directing Oscars in the 1970s ("M-A-S-H" and "Nashville"), Altman spent 15 years in a critical and commercial funk, a span that produced such flops as "Popeye" and "Beyond Therapy."
He roared back in the early '90s with "The Player" and "Short Cuts," which earned him two more Oscar nominations. Another dry spell followed, with Altman's fitful output including "Ready to Wear" and "Dr. T & the Women."
A sharp chronicler of human folly and moral ambiguity, Altman took his all-American cynicism to Britain for "Gosford Park," his first best-picture contender since "Nashville" and his biggest box-office success since "M-A-S-H."
A combination murder mystery and master-servant satire set at a 1930s English estate, "Gosford Park" is described by Altman as a mix of Agatha Christie and Jean Renoir's farcical masterpiece "The Rules of the Game."
Altman applies his trademarks to "Gosford Park": a huge ensemble cast, overlapping dialogue, long tracking shots that switch from character to character. As with many of his earlier films, he coaxes phenomenal performances from the cast; Helen Mirren and Maggie Smith earned supporting-actress nominations.
Ron Howard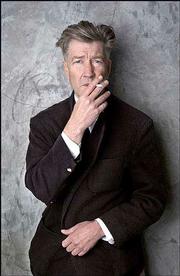 All-American tyke Opie Taylor grew into all-American teen Richie Cunningham, who grew up into one of Hollywood's most eclectic and commercially successful directors.
Howard, 48, was acting professionally before age 2. He had two long TV runs as Opie on "The Andy Griffith Show" and Richie on "Happy Days," then turned to directing with the low-budget "Grand Theft Auto."
The morgue comedy "Night Shift," starring "Happy Days" cast mate Henry Winkler, launched Howard's long collaboration with producing partner Brian Grazer.
Howard has made hits out of mermaids ("Splash"), elderly space travelers ("Cocoon"), firefighters ("Backdraft"), astronauts ("Apollo 13") and a holiday ogre ("Dr. Seuss' How the Grinch Stole Christmas").
Now he's done the same for a delusional mathematician with "A Beautiful Mind," starring Russell Crowe as schizophrenic Nobel winner John Nash.
Howard was snubbed for an Oscar nomination for "Apollo 13," which earned him top honors from the Directors Guild of America. "A Beautiful Mind" brought him his second guild prize and his first Oscar nomination for best director.
Besides best picture and director, "A Beautiful Mind" also has acting nominations for Crowe and co-star Jennifer Connelly.
Peter Jackson
Just turned 40 a month before "The Lord of the Rings: The Fellowship of the Ring" hit theaters, Jackson went from relatively obscure New Zealand fright-film director to steward of a monumental movie project.
After cutting his teeth on splatter films about aliens and zombies, Jackson spent years lobbying to bring J.R.R. Tolkien's epic fantasy tale of hobbits, elves and wizards to the screen. His vision finally clicked with New Line Cinema, which took the gamble of fronting nearly $300 million to shoot all three installments of the trilogy simultaneously.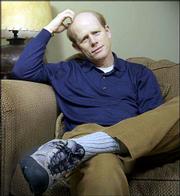 Previously, Jackson's best-known works were the so-so horror film "The Frighteners" and the visually inventive murder-conspiracy tale "Heavenly Creatures," which earned him and writing partner Fran Walsh an Oscar nomination for original screenplay.
Now, chapter one of Jackson's Tolkien adaptation leads the field with 13 Oscar nominations, including best picture, adapted screenplay and supporting actor (Ian McKellen). And the movie is climbing toward $300 million in ticket sales domestically.
Parts two and three of his trilogy are due in theaters this Christmas and next.
David Lynch
His enigmatic films bend reality, explore the nature of identity and generally give viewers a cinematic glimpse of what their subconscious might look like.
At 56, Lynch has just nine feature films to his credit yet earned best-director Oscar nominations for three of them ("The Elephant Man," "Blue Velvet" and his current one, "Mulholland Drive").
A cult and critical favorite who made his directing debut with the macabre "Eraserhead," Lynch rarely has found favor with mainstream audiences. Many of his films and TV projects, which include "Twin Peaks," blend violence, perverse humor, dark passions, surreal images and large casts of fringe characters.
His most notable departure from that mode was "The Straight Story," a G-rated film that earned Richard Farnsworth a best-actor Oscar nomination.
"Mulholland Drive" began as a TV pilot set in Hollywood's seedy underbelly. ABC rejected it, and Lynch later retooled the story and reassembled the cast to shoot new scenes and transform it into a feature film.
The film follows a starlet wannabe (Naomi Watts) and her amnesiac new pal (Laura Elena Harring) through a maze of love, betrayal, jealousy and shifting personae. Lynch won't interpret his cryptic stories; he refers to the twisting "Mulholland Drive" simply as a "love story in the city of dreams."
Ridley Scott
The British-born Scott first established himself as a director of TV commercials. His memorable, highly stylized spots have included ads for Chanel and Apple computers.
Older brother of director Tony Scott ("Top Gun," "Spy Game"), Ridley Scott broke into feature films with "The Duellists" in 1977, adapted from a Joseph Conrad short story.
Until the last couple of years, he had managed a couple of hits ("Alien," "Thelma & Louise"), some middling successes ("Blade Runner," "Black Rain") and some misses ("Legend," "1492: Conquest of Paradise," "White Squall," "G.I. Jane").
He's been on a tear lately, releasing three $100 million hits in less than two years in wildly different genres: the Roman epic "Gladiator," the serial-killer thriller "Hannibal" and his current military saga "Black Hawk Down."
The latter earned Scott, 64, his third best-director nomination (he was previously nominated for "Thelma & Louise" and "Gladiator," last year's best-picture winner).
"Black Hawk Down" departs from the lavish visual and design style of many of Scott's earlier films. Recounting a U.S. military mission gone haywire in Somalia, it has a gritty documentary look, capturing the chaos of combat through an ensemble cast in some of the most intense battle re-creations since "Saving Private Ryan."
More like this story on Lawrence.com