Wal-Mart just put an incredible deal on its shelves.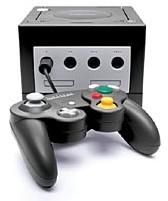 You can now get a Nintendo Gamecube and a free game for only $125.44 at your Lawrence Wal-Mart.
A Wal-Mart employee in Lawrence stated that they had no idea this price drop was coming and still do not know if it's permanent, but it should give Nintendo a much-needed boost. Other employees believe it to be temporary to compete with Target's promotion of a free game and Memory card.
The Legend of Zelda: The Wind Waker was just released and you can get it and two other Zelda games (Zelda: The Ocarina of Time and The Master Quest) free with this package. The free games to choose from also include Metroid Prime and Super Mario Sunshine.