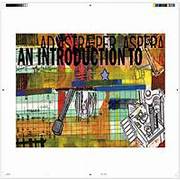 Before you read this review, I want you to do me a favor. Go to your CD collection and find Sonic Youth's "Goo". Wipe the dust off and throw in track 8 -- "Mildred Pierce". Oh yeah. Now you're rocking. Now you're feeling it. Now you're dancing to those groovy guitars and sexy beats. Now you're...
Aaaah! Wait a minute! Stop that! Stop screaming! What are you doing??!!! You're ruining the song! You're killing my mantra! Please stop screaming ... WHAT? IT'S OVER? (cut to roommate next door, listening to muffled cursing sounds of peeved neighbor).
"Mildred Pierce" to me exemplified everything I loved and hated about Sonic Youth. One minute they're cradling your head with transcendent interweaving guitars; the next minute they're beating you down with a heap of screamy vocals and feedback-driven white noise ... like baking you brownies and then covering them with glass shards and smashing them in your face.
Album Mp3s

An Introduction To
If this is the formula for winning fans and Fader points at the same time, then Ad Astra Per Aspera's got it down cold. The Lawrence-based four-piece -- Mike Tuley (vocals, guitar), Julie Noyce (keyboard, vocals), Scott Edwards (bass) and Kurt Lane (drums) -- dares to tread the same art-rock water that many local bands have drowned in.

Two things set Ad Aspera apart from the pack: 1. Musicality, and 2. The ability to actually sing as much as they scream. The musicality is evident in the first two minutes of their debut 7inch, "An Introduction To." The opening track, "Opening Renouncements." Lane's drums are tight and inventive, while Tuley's dissonant guitar noises seem purposeful and calculated. Noyce's Alfred Hitchcock-esque piano line acts as a finely-woven thread to hold the shrill cacophony together. As soon as the opening riff has begun to materialize, they're on to another thing completely. This effect is repeated successfully throughout the three songs, making it a great listen for people with short attention spans.
Some of the best parts of the EP are also the most disturbing: the evil circus clown keyboards at the end of track one and the porcelain doll vocals of Noyce, which would have fit nicely into certain scenes in "Red Dragon." But for every Hannibal Lecter moment there's a more comforting melody to follow, such as the piano intro to "[We] Come on Strong" and the ensuing hyper-speed, post-punk dance beats.

The only letdown is the third song, which seems a bit too atonal for its own good. Still, the song has its bright spots: a Bach-inspired keyboard break in the middle and an organ melody at 2:00-2:30 that could make Iron Butterfly wet their pants.
Only a handful of bands -- Blonde Redhead and the Boredoms, for example -- succeed in breaking new ground in a style of music that has largely been written and revised by Sonic Youth. If Ad Astra can keep up the pace of this 7" on a full-length album, the young band could make a case for joining that group.