Rockstar Games announced yesterday that the much-acclaimed PS2 game Grand Theft Auto: Vice City will appear on the Xbox by the end of the year, but without the Grand Theft Auto name.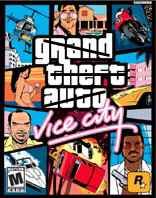 Rockstar has a deal with Sony for Grand Theft Auto: Vice City to remain exclusive to the PS2 console. Somehow, Rockstar will exploit loopholes in the deal and publish an enhanced version of the game simply under "Vice City."
Sony had no immediate comment, but is likely to have one. If Sony tries to contend the decision, Rockstar could end the relationship with Sony. This would be a major hit to Sony's library.
We'll have more if it develops.
More like this story on Lawrence.com