"Hellebore."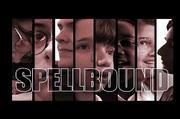 "Cephalalgia."
"Wheedle."
Huh?
No wonder stress and obsessiveness are so visible at the National Spelling Bee. The words the contestants are supposed to know are so obscure they might as well be extinct. And these are just some of the examples the group of eighth-graders got right.
The Oscar-nominated documentary "Spellbound" observes the 1999 bee and the 249 contenders (culled from more than 9,000 competing junior high schools) who battled in it. First-time director Jeffrey Blitz makes the picture more than just a nerve-wracking competitive spectacle. He also turns the proceedings into a microcosm of America and in many respects, an essay on the American Dream.
The film focuses on eight specific spellers, ages 12-13, who in their own way are as memorable as any characters in a fiction film.
Among them is Angela, the daughter of Mexican parents who illegally immigrated to Texas and who still don't speak English after 20 years in the states. Her father likes to joke that the cows in his care can't speak it either.
Neil is a scholar-athlete from California who is studying for the bee using every method his family can afford, from various software programs to private tutors in Spanish, German and French. His grandfather even pays 1,000 people from their ancestral town in India to pray for the lad's success.
Movie
Spellbound
*** 1/2

The Oscar-nominated documentary "Spellbound" observes the 1999 National Spelling Bee by focusing on a handful of eighth-graders who competed in it. More than just a nerve-wracking contest, the endearing film also stands as a microcosm of America -- and in many respects, an essay on the American Dream.
On polar ends of the spectrum are Emily from New Haven, Conn., a rich girl who wonders if not bringing her au pair to this year's final will affect her; and Ashley, a black girl from D.C. whose single mom struggles to make it to the next paycheck.
Then there's the brooding, weapon-toting Ted from tiny Rolla, Mo., who has Trench Coat Mafia written on his future. And most vividly there's Harry. Decked in braces and a Godzilla shirt, the wired New Jersey youngster ("I guess you could call me talkative") behaves like the poster child for Ritalin.
When the octet (which also includes the introspective Nupur and fanatical April) finally converges on the national competition at the Grand Hyatt in Washington, D.C., the viewer begins to share the mounting pressure they face. One father presents the baseball analogy that if you strike out in the first inning, you will come up again in the fourth, seventh and ninth with a chance to redeem yourself. But in this event it's one minuscule mistake and you're out.
The sports comparison is hardly overstated, considering the upper rounds of this bout are broadcast live on ESPN.
Structurally, "Spellbound" is not much different from "Best in Show," the hilarious faux documentary about a national dog competition. Blitz attempts little in terms of narrative or cinematic innovation, opting to just point and shoot the camera. But he chooses a compelling subject and the perfect participants to showcase, and he understands how to let the drama unfold for itself without getting in its way.
The movie implies that whether these teens will ever take part in another spelling match, the effects of how they stand up to the burden of it will shape their character as an adult. That's a lot to fathom for an eighth-grader.
Interestingly, Blitz inserts interviews with past winners of the bee, including the original champ from the inaugural event in 1925 who shook hands with President Coolidge after he won. A 1971 winner admits that taking home the trophy "didn't help me in my nascent love life." But he also sits surrounded by his own children, so things must not have turned out too bad.
Regardless of the scattered social subtext, "Spellbound" is primarily just an amusing piece of work. It's a light romp compared to some of the other Academy Award nominees it was up against at this year's documentary category.
There's a throwaway moment in the picture that kind of sums up its good-natured vibe.
After one of the participants notches another major spelling victory, her hometown Hooters restaurant proudly acknowledges the accomplishment on its marquee sign.
It reads, "Congradulations."