Matt Cassamassina of IGN Cube reported yesterday that there is credit to the Microsoft/Nintendo partnership rumors for the next round of consoles. (Click here and scroll down to "Gamecube 2")
The mix of Microsoft's advertising strategy and encouragement of graphical prowess mixed with Nintendo's first party lineup has gamers around the world dreaming big.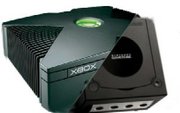 The last time Cassamassina gave credit to any rumors was when he implied that Rare was leaving Nintendo for Microsoft.
Forget the rumors, here are the facts: ATI is already in development with the next video adapter for the Gamecube. Monday, Microsoft announced it has ditched Nvidia to go with ATI for its next console. Also, Nintendo bought $750 million of their own shares yesterday to prevent hostile takeover, which usually signifies that partership talks of some kind are in the works, but could also just be a general hostile takeover protection move.
We'll have more as it breaks.