Some people can't remember. Others can't forget.
Though the details of who fired first, how the bullet-riddled bodies looked afterward and who looted souvenirs from the crime scene remain contentious, the facts of the Moore's Ford Lynching are indelibly etched among the most shameful chapters in American history.
Four black sharecroppers -- two men, two women -- were gunned down by a mob of 20 white men on the evening of July 25, 1946, near a bridge in rural Walton County, Georgia.
What Kansas University alumna Laura Wexler discovered while researching and writing the first full account of the heinous murders -- "Fire in a Canebrake: The Last Mass Lynching in America" (Scribner, 2003) -- is that confronting racial hatred and violence that occurred in the past can help answer questions about race relations today.
"It comes forward in the way in which many black and white Americans view the same events completely differently," says Wexler, who now lives in Baltimore, where she's an editor at Baltimore Style magazine and teaches writing at Johns Hopkins University and the College of Notre Dame. "What I saw in 1995 with O.J. Simpson was such a vast gap between the way so many blacks and whites read that trial. Same with Rodney King. When I went back, I saw in this lynching the same kind of thing.
"I realized one of the things that racism does is it destroys a community's ability to tell a common truth. It engenders, gives birth to these separate histories. I guess I didn't understand that that's one of the destructive powers of racism. It made me see that if we are ever to try to understand each other in the present, I think looking to the past is essential."
A tense time
In "Fire in a Canebrake," Wexler, who graduated with a master's degree in English from KU in 1997, rehashes the conflicting stories of the murders of Roger Malcom, Dorothy Malcom, George Dorsey and Mae Murray Dorsey. She places the brutal slayings in the context of a Georgia wound tight with tensions that preceded the civil rights movement.
A 1944 U.S. Supreme Court decision had given blacks the right to vote in primary elections, and 100,000 black Georgians had registered to vote in the gubernatorial primary that occurred a few days before the lynchings. Georgia had the largest black population of any state in the country, and black veterans were continuing to return from the war.
Fear the likes of that which Southern slaveholders must have felt when rumors of slave revolts surfaced was widespread throughout the South.
Days earlier, Roger Malcom had stabbed his white landlord, Barnette Hester, when he intervened in a fight between Malcom and his commonlaw wife, Dorothy. Malcom waited in jail while Hester clung to life in the hospital. When it was clear he would survive, Malcom was freed on $600 bond and a charge of attempted murder. A farmer named Loy Harrison bailed him out on the condition that he work off the fee on his land.
But Malcom never made it back to the farm.
On the way home, an armed mob surrounded Harrison's truck near Moore's Ford bridge, forcing Malcom and the other three victims -- they had ridden with Harrison to the jail -- out of the vehicle and into a clearing next to the river.
People who heard the three volleys of shots fired at close range into the bodies of the sharecroppers said it sounded like the snaps and pops of fire erupting in a canebrake.
"There were so many holes you could see daylight through the bodies," people who attended the funeral said. "Their faces were like screens. You could sift flour through them."
'A gold mine'
The crime captured nationwide attention and prompted President Harry Truman to form the President's Committee on Civil Rights, which called for a federal anti-lynching law, abolition of the poll tax and other civil rights reforms.
But despite a lengthy FBI investigation, the murderers were never caught, and the lynching faded from American memory.
Wexler had never heard of it until she moved from Lawrence to Athens, Ga., to work at the University of Georgia alumni magazine. She had taken cultural studies classes at KU under professor Cheryl Lester, was intensely concerned about the state of race relations in America and wanted to focus on the subject in her writing. The Moore's Ford lynching drew her in.
She interviewed more than 100 people and spent countless hours sifting through records at the Georgia Historical Society and the National Archives and listening to NBC radio reports about the lynching.
Her biggest break came when she was handed an uncensored copy of the FBI case file, complete with the names of all the suspects, several of whom were still alive.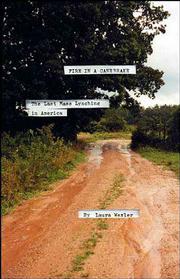 "It was a gold mine," she says of the file, which was leaked through back-door channels.
It's little wonder that interviews with the suspects and relatives of Harrison, who witnessed the killings, didn't turn up any revelations. There's no statute of limitations for murder, and as late as 2001, the governor of Georgia issued a new reward for information leading to arrests.
Healing
A few weeks ago, at a public library in Walton County, Ga., 150 people -- black and white -- packed a room as Wexler read from her book. The audience was rapt. When Wexler finished, community members stayed for a sort of impromptu town hall meeting.
People wondered aloud: Is there reconciliation without justice? Is there healing without justice? How do we go on from here?
"One person raised their hand and said, 'This is the first time this lynching has ever been discussed publicly in this county, and it's been done in mixed company,'" Wexler says. "Again and again, particularly white people said, 'I've lived in this county my whole life, and I didn't know any of this.'
"It made me see that sometimes it takes an outsider -- outside the time and outside the place -- to come in and collect the scraps and provide a story that is new information for even the people who lived through it."
More like this story on Lawrence.com