Microsoft announced yesterday that Halo 2 will not be released this year. Bungie Studios said they never released a date in the first place, but with the strong rumors of its 2003 release, they decided to call it a "delay" anyway.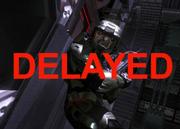 "We're committed to delivering the great gaming experience that Xbox fans are expecting from Halo 2." In order to do that, Microsoft says that Bungie will take all the time necessary to make Halo 2 the best first person shooter ever.
Although gamers are quick to understand why the delay exists, many Xbox owners are not thrilled with the lack of surefire blockbuster hits on tap for 2003, especially now that Halo 2 won't see the light of day in 2003.
For more, see our Halo 2 preview.