Wednesday, March 12, 2003
Nintendo just announced that The Legend of Zelda: The Wind Waker has presold 560,000 copies. It is due in stores March 23.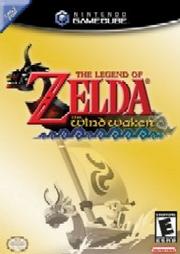 This staggering number flies in the face of Grand Theft Auto: Vice City which only sold 400,000 before its release. It also proves that gamers do care about awesome gameplay regardless of the controversial new graphic style.
Nintendo offered a free bonus disc of The Ocarina of Time and its unreleased master quest to all who pre-ordered.
"Given the history of the Zelda series, we expected overwhelming interest, and this solidifies the ever-growing phenomenon and attraction gamers have to the characters and story," said George Harrison, senior vice president of marketing, Nintendo of America.
Indeed, Zelda is becoming a "legend."