A spate of recent movies have attempted to unite ethnic themes of food, family and romance.
"Chocolat" and "Eat Drink Man Woman" were a pair that successfully found a way to make a viewer both amorous and hungry. Whereas disastrous entries such as "Woman on Top" left audiences with the emotional sensation of glutting on a sickeningly sweet meal.
Falling somewhere in the middle of this widening pantheon is the low-budget effort "The Bread, My Sweet" from writer-director Melissa Martin. Despite modest aspirations its occasional charms are not to be dismissed.
Scott Baio stars as Dominic, a corporate raider by day and owner of a small biscotti bakery in the Strip District of Pittsburgh, at night. Dominic bought the place more as an excuse to employ his two brothers: the developmentally disabled Pino (Shuler Hensley) and the capricious Eddie (Billy Mott).
The businessman also takes care of his elderly landlords Bella (Rosemary Prinz) and Massimo (John Seitz) who live above the shop. When Bella confesses to him that she has terminal cancer, he makes it his mission to get the couple's daughter Lucca (Kristin Minter) to return home.
Then he hatches a scheme to convince the free-spirited Lucca to temporarily marry him so that Bella can enjoy her final days believing that her only child is being cared for. The plan is that the couple won't have to be romantically involved and can go their separate ways once Bella dies, but the deception behind the mission provokes new dilemmas.
What keeps "The Bread, My Sweet" from dissipating into the air like powdered sugar is the central relationship. Former sitcom veteran Baio is terrific in this role. He shifts effortlessly between manipulative and sincere, especially when pitching his idea for the marriage to Lucca.
Equally good is Minter, a talented actress who's been relegated to a decade's worth of bit parts following her time served opposite Vanilla Ice in 1991's "Cool as Ice." Her Lucca is depicted as someone who's never been able to finish anything. This personality quirk gives the romantic comedy a hint of drama when approaching its inevitable conclusion.
The supporting cast isn't quite as effective, however.
Movie
Bread, My Sweet
** 1/2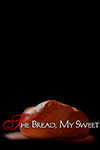 Although this modest indie romance suffers from some budgetary restraints (a la uneven acting), its sincere charms are not to be dismissed. Scott Baio does a nice job portraying an Italian bakery owner man who arranges a faux marriage to a dying friend's only daughter as a final gift for her peace of mind.
Prinz does fine as the pivotal Bella, but the others who inhabit this ethnic landscape don't exactly imbue it with authenticity. Seitz's Massimo comes across as an actor trying to be Italian, not an Italian actor. He's about as "old country" as an Olive Garden commercial.
Worst is Hensley, who plays the mentally challenged brother. Even though he's granted a few nicely written monologues (as when he accuses his siblings of not treating him like an adult), Hensley just doesn't have the conviction to pull it off. Thus the whole character comes across as a manipulative gimmick.
Filmmaker Martin has a nice handle on the overall look of the picture. She takes great joy in showing the baking process and the edible iconography of Italian dining: wine in water glasses, sardines, meatballs, fruit pies.
Countering these are shots of Dominic's executive coworkers devouring snack machine treats and other "expired, plastic crap." Martin presents these images like a horror film, with slow-motion and extreme closeups exaggerating the grotesquery.
"The Bread, My Sweet" sports the type of budgetary flaws that make it somewhat endearing. If nothing else, the film oozes with sincerity.
To paraphrase a line of dialogue, "An entertaining movie is like a piece of bread: good and simple."
More like this story on Lawrence.com