Saturday, October 4, 2003
Sega's new ESPN montage works really well in this exercise and delivers the wows in all areas, claiming the top spot among the better NHL games. Sporting better animations, lighting, reflections, ambience and control, Sega delivers EA a TKO this year.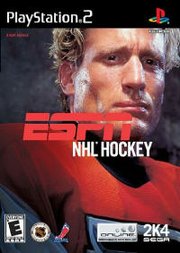 Sega didn't have the daunting task of changing their system from arcade to simulation like EA did this year. Sega already had a simulation formula that blew away the competition. How do you keep others from catching up? Simple. Keep making it better. Sega did just that.
Your friends may be fooled that they are actually watching an NHL game if they glance at ESPN NHL. It is that pretty indeed. Also, the swells of the audience cheers and boos are vastly improved over last year. Add an occasional "We will rock you" chant and you've got the best NHL experience you've ever had.
The online system executes without a hitch and is a ton of fun if you have a broadband modem, but those wanting a Franchise mode as deep as EA's you're in for a small disappointment but it does the job just fine.
If you can look past the lesser Franchise mode options, you will find a better NHL home with Sega's offering this year...and probably next year.
Graphics: A
Sound: A
Gameplay: A
Replay: A-
Overall: 94% A
More like this story on Lawrence.com