Below are Journal-World film critic Jon Niccum's picks for best Halloween and horror-themed movies. Do you have your own suggestions? Tell us on the Halloween movies forum.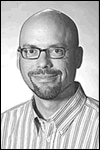 And vote for your favorite zombie flicks and other Halloween movies.
1. "The Shining"
2. "The Exorcist" (see the trailer)
3. "Young Frankenstein"
4. "Dawn of the Dead" (see the trailer)
5. "Psycho"
6. "Suspiria"
7. "Halloween" (see the trailer from "Halloween: Resurrection")
8. "The Haunting (original 1963 version)"
9. "The Nightmare Before Christmas"
10. "The Changeling"