Tuesday, September 30, 2003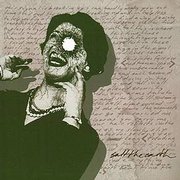 On their first release following their debut album, rock quartet Salt the Earth does everything pretty much the same, only a little bit better. The drumming is tighter and more powerful, the interweaving guitar-lines are more concise and thoughtful and the recording quality is better. Even the artwork is more interesting.
But the biggest and best improvement is the vocals. No longer content to scream his way through otherwise melodious songs, lead singer Marty Bush has instead learned (or maybe just decided) to sing. The result is a quantum leap forward in listenability. The hooks that were once buried beneath walls of shredding vocal chords are now out of the closet and in full effect. During the anthemic end to "Lyra," Bush belts out a goose-bump inducing, "Hearts beat time / Soundtrack to our lives." Hell yeah.
If Salt the Earth can make it through another year of eating Triscuit and sleeping on floors, there's no reason the band shouldn't catch a break. Once the foursome gets a bit more money and time in the studio, their potential should be truly unleashed.
More like this story on Lawrence.com