Recording studio owner Jerry Johnson was speaking one day with a Southern friend about an oil investment venture.
The man was explaining how they hire a geologist to identify a small piece of property owned by a mom and pop outfit where there is likely some oil. Since the land is too small for a company like Shell or Standard to bother with, a joint venture of his buddies each kick in enough money to drill. If they hit, they get royalties that they split with the landowner. If they don't hit, the money is lost.
"It dawned on me during the conversation that there's a great similarity between that and the record business," says Johnson.
The outcome of that crude discussion has resulted in Remedy Records. Johnson's Lawrence-based label will release its first project this weekend: Arthur Dodge's "Room #4." Johnson hopes the investment strategy he's adopted will allow the label to become an artist-friendly haven for local musicians.
"What we do is take some recorded material they've done to potential investors interested in buying a share in the possibility of selling this band's record," says Johnson, owner of Neighborhood Studios, 920 1/2 Mass.
Johnson appeals to backers "who are music fans, but not particularly musicians." In Dodge's case there are eight financiers -- all but one of which is local -- who are professionals in businesses that range from real estate to the stock market. Johnson himself is always an equal partner in the risk.
The entrepreneur claims it took him about four years to come up with a model that would be economically stable and could provide a steady income for artists to earn a reasonable wage.
"There are some of these people who are just so talented but they can't solely make a living doing the music," he says. "They've got to work in the kitchen of Old Chicago or somewhere while they're waiting for their music to get enough attention where it can become a job for them.
"But before we could do this we had to find the right record."
Dodge pickup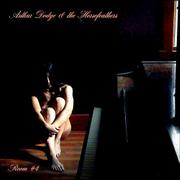 "Jerry told us, 'I'm going to start a label regardless of it. But I'd like to start it with THIS record,'" recalls musician Arthur Dodge.
Part of the Lawrence music scene for about a decade, Dodge had been working on his fourth album for a year and a half before Remedy came along.
"We had some other smaller label options," he says. "They were more established labels but would offer us less money."
This isn't the first time Dodge has signed with a local label, though.
"It's the same old big-risk thing," he says. "Like the Barber's Itch label we were on (1997-1998) was basically run by a kid who didn't know what he was doing. Jerry is a businessman and a lover of music."
And speaking of the music, Dodge claims that his new tunes have a distinctly live feel and are "bouncier and a little more optimistic than (the previous record) 'Nervous Habit.'"
Johnson first became enamored with Dodge's latest material when he was mixing the tracks at Neighborhood Studios.
"It was so refreshing to be involved with a record that is good music front to back," Johnson remembers. "To that point, everything we'd done at the studio I wouldn't have put out."
Johnson shipped a CDR of the album to Paul Brown, who owns a radio promotions business in New York and has worked with artists such as Wilco and Mindy Smith.
"I sent it to him and he said, 'I'm glad to hear there are still some people out there who are making good American rock music.'"
In addition to retaining Brown, Johnson has assembled a team to help run Remedy. Katy Martin is acting label manager and Ed Hickey is studio manager and head engineer. San Francisco-based publicist Steve Moore also has been brought into the fold.
Predictably, there is some blurring between Neighborhood and Remedy affairs.
"That's the obvious tie-in for me," he says. "Although it wasn't the original idea behind the label; I was actually working on the label before the studio."
Expanding the roster
For Remedy's two-record deal with Dodge, Johnson estimates they will need to sell 6,200 copies to break even in regards to the original investment. At that point the label and Arthur will see profit.
"Our goal is to build this record label as big as we can," Johnson says.
Also in the works are deals with Lawrence indie rock favorite Danny Pound, whose album is already in the can. Remedy then plans to release a disc by local retro pop band The What Gives. And the label hopes to branch out and sign a Nashville performer named Katy Bowser.
"She's a very talented singer-songwriter, and she fits in with Arthur and Danny," Johnson claims. "She has a jazz quality to her voice. She's also a good storyteller."
Dodge adds, "Jerry is going for a songwriter angle. But I'm sure if Mariah Carey came along, he'd probably sign her, too."
More like this story on Lawrence.com