Thursday, August 12, 2004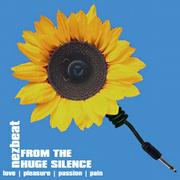 "From the inner depths of the Midwest -- f*ck waiting to get respect. We taking it, raising this to limits that ain't been witnessed yet. Welcome to K-S..."
So begins the first track on Nezbeat's "From the Huge Silence," a 16-song whopper of an album that showcases the Lawrence producer's diverse talents. The boast -- echoed many times throughout the album -- is a battle call to hip-hop heads nationwide to perk their ears up and pay attention to what's happening in Kansas, a.k.a. "The Huge Silence."
It's a claim that's easy to make but hard to live up to. Does the hip-hop coming out of Lawrence/KC really stack up to what's coming out of the south and the coasts? Can you seriously put Nezbeat (and SoundsGood, Approach, Deep Thinkers, Mac Lethal et al.) on par with Atmosphere, Sage Francis, El-P, People Under the Stairs, etc. etc.?
Probably not. Lawrence hip-hop -- for all of its talented MCs, producers and musicians -- is still a step behind the industry-standard stuff. But what's becoming increasingly clear is it's catching up. Fast.
This is where "From the Huge Silence" comes into play. For the last few years, while you were behind a shed sucking down whip-its and spinning Dr. Dre's "The Chronic" for the 3,900th time, Jeremy Nesbitt was huddled in his room honing his craft. When he wasn't in his room, he was out at local shows making friends. Sometime along the way, he brought these two activities together.
Album Mp3s

From the Huge Silence
Best known as the producer of introspective hip-hop duo Archetype, Nezbeat called on Lawrence and Kansas City's A-list to help him create "From the Huge Silence." Included are rappers Mac Lethal, I.D. (Archetype), Brother of Moses (Deep Thinkers), Approach, Joe Good (SoundsGood), Adru the Misphit, Johnny Quest and Godemis and Ubiquitous from KC's Ces Cru.
These rappers are entrusted with the responsibility of taking Nezbeat's dense beats to the next level. When they succeed, Nezbeat's tracks sound like a million bucks. When they falter, no sweet sample or dope drum break can save the song from skipping to the next track.
Fortunately, most are up to the task. Approach takes the N.E.R.D.-esque "Clear Water Revival" -- driven by chunky classic rock guitar riffs and fuzzed-out bass -- to new heights with his party-popping lyricism and unstoppable charisma. Mac Lethal hooks up with Def Jux recording artist Murs for a hilarious MC battle about the "Women of Scribble Jam," unearthing nuggets like, "Hey young homey you look gay in Velcro / You probably masturbate to the Dave Chappelle show." Other highlights include Brother of Moses' "Our Scene," Archetype's "Anywhere" and Ubiquitous's "Energy Thief."
The album's most outstanding track, however, has very little to do with hip-hop. "Fade Away to Silence" teams Nezbeat with local dream pop trio The Capsules. A driving snare drum mixes with Nezbeat's otherworldly samples of a Bulgarian choir while singer Julie Shields sings sweetly. The enigmatic four-minute track could be an outtake from the closing credits of a P.T. Anderson movie with its My Bloody Valentine-esque noise collages and haunting melody.
Nezbeat also mixes things up by including a trip-hop track from his side-project band Ethereal ("Our Dawn") and an instrumental featuring Ethereal singer Erin Keller ("From the Huge Silence"). While both tracks are distinctive and worthwhile, their inclusion sacrifices some continuity and strays from the album's primary purpose -- establishing Kansas hip-hop.
By and large, "From the Huge Silence" lives up to its claim that Lawrence/KC hip-hop is every bit as worthwhile as anything out there. If it's not a roar, it's at least a bad-ass murmur.