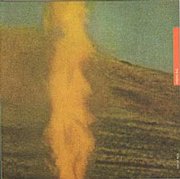 It's been a few years now since former Creature Comforts frontman Chris Tolle traded power pop for dreamy folk rock and re-emerged as The Belles. Originally formed as a duo with the ever-steady Jake Cardwell on drums, Lawrence's Belles have since expanded to an off-and-on full band with a European deal (Eat/Sleep Records), one full album (2002's "Omerta") and a couple of extended singles.
"Idle Acres" is a seven-song mini-album that kicks the quality of production up a notch from those previous efforts (much of it was recorded at Eudora's Black Lodge Studios). "Idle Acres" and "Left Arm Tan" kick off the disc with the group's strongest one-two punch yet. Both songs are crafted to create sparkling and expansive swells of sound, as jangly acoustic guitars intermingle with soaring keyboards, crystal-clear drums and smooth double-tracked harmonies.
The disc doesn't quite sustain the excitement of these opening tracks, though, as "(These Things Will) Kill Me" and "Don't Write, Don't Call (Just Leave Me Out of It)" slow the pace down dramatically. Both songs are heavily sedated, and while the mood certainly fits the sentiment of the songs, these aren't likely to be anyone's favorite Belles tracks.
The production quality also trails off notably on a well-intentioned but poorly executed cover of Neil Young's "Birds." The lo-fi rendition of the song (no bass and a bare-bones snare drum) seems like it was added as an afterthought.
"Star Witness" fares much better with the type of hummable ear-candy we've come to expect from this act. Aside from a somewhat incongruous Rhodes-piano solo, the song ranks up there with the best tracks on "Omerta."
Though erratic, "Idle Acres" works as a stopgap offering between full-length albums and hints at what The Belles could bring to the table with their next recorded project. But with a full-length price tag and too much filler, it's asking a bit much of the band's fans in the meantime.