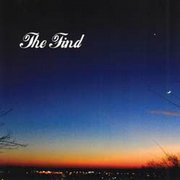 Miles Bonny is a sneaky devil. The Lawrence-based beatmaker, who created and maintains Lawrencehiphop.com, is best-known for his work with local hip-hop duo SoundsGood, but has also released work under the monikers Dino Jack Crispy, Fats Brown and (gasp) Miles Bonny.
Add to the list Bonny's newest project: The Find. The album's eight tracks allow Archetype's I.D. (credited here as "Lucky Manuelo") free reign over the prolific producer's lost beats. I.D. spins threads of stream-of-conscious rhymes on top of Bonny's dense compositions, which sound considerably darker and more ominous than the majority of his work with SoundsGood.
The album proudly lists the instruments used in its creation: "1 microphone, 1 mpc2000xl sampler, 1 mic compressor, 1 microverb efx processor, 1 four-track minidisc recorder, 1 tascam cd-recorder + ears, ideas, and abilities..." The gritty production fits snugly with I.D.'s esoteric lyricism, feeding late-night bursts of creativity between two friends.
The production features much of Bonny's signature weirdness: an Exorcist-inspired chorus of tampered voices singing "As We Kiss"; a yoga instructor calmly asserting "as you breathe out, release all negatives" in "Mantra."
The album's standout track is "Take Five," which features an irresistible beat with a thick string section and a yummy bass line. "My World" leaves heads spinning with a daring off-kilter beat and jazzy piano line.
I.D.'s lyricism is sometimes frustratingly ambiguous, but songs like "Cancelled" zone in on more tangible ideas: "I feel it every time you come to visit that something's missing / All that ever held us together was a common vision / But you don't see it the same and I've been playing the game since then / Vain attempts that always ended in lessons."
"The Find" stands as evidence of the fertile collaborative environment within the Lawrence hip-hop scene, and this album adds another fine chapter to its evolution.
"The Find" is available at Love Garden Sounds, Let It Ride and 7th Heaven.