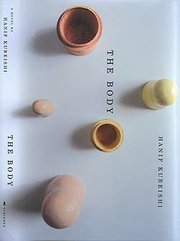 In Oscar Wilde's "The Picture of Dorian Gray" a young man is given eternal youth. A beauty to begin with, Mr. Gray becomes increasingly striking, but corrupt, as the years progress. Eventually, as could be predicted, Gray's immortality destroys him mentally and physically.
Wilde's story was a huge success, and his plot has been duplicated many times since its publication. The latest reproduction comes from British author Hanif Kureishi.
In Kureishi's "The Body" an aging playwright named Adam is given the opportunity to exchange his deteriorating body for one belonging to a handsome young man. Through an inexplicably quick procedure, Adam's brain is transferred into the body of a curly-haired beefcake who has died of natural causes.
Adam is among those who believe youth is wasted on the young, and he now plans to capitalize on his anonymous freedom by ditching his family and career and heading to the Mediterranean. His plan is to be a "Newbody" for six wild months, with a new identity as Leo Raphael Adams. In the beginning, Adam cannot believe all that he has missed out on. As he travels he finds friends easily and is constantly propositioned by hot young men and women. He copulates madly, but finds it is not satisfying, and he soon longs to have an intelligent conversation without sounding pompous.
As he meets other Newbodies, he finds that they too are unsatisfied, desiring slightly more perfect figures and faces. Eventually, as in "Dorian Gray" the Newbodies' greed overcomes them, and they begin murdering innocent people whose bodies they desire. Longing to get back to his old self, Adam returns to the Newbody hospital, only to discover that it has been destroyed. The novel ends grimly, with Adam alone in the world, trapped inside his new body, unable to go back to his old life.
Part science fiction, part philosophy and part pornography, "The Body" falls short of any coherent or interesting story line. I expected more from Kureisha, whose honors include Britain's Whitbread Prize for his first novel, "The Buddha of Suburbia" and an Oscar nomination for his first screenplay, "The Beautiful Launderette." In his previous works, Kureishi mastered dark comedy and vibrant characters. "The Body" is written in dramatic fashion -- the dialogue is abstract, details are dismissed, and the plot must be swallowed with a grain of salt. For a play, this action-packed plot would be highly entertaining. However, as a result of this bare-bones style, the novel seems choppy and forced.
The novel backs off from capitalizing on sheer creepiness, which is part of the success of "The Picture of Dorian Gray." It also fails to excite the sympathy that Wilde did with his characters. Although we don't particularly like Dorian Gray, we can certainly relate with his desire to stay young and handsome if it means he can enjoy the finer things in life. With Adam, however, no such bond exists. Adam is a despicable character through and through. He is a wealthy white man blessed with lucrative literary talent and a loving family, and yet he refuses to accept that he is growing old. In spite of the fact that he has shared decades of blissful marriage, Adam unabashedly screws other women, even while thinking fondly of his wife.
Kureishi's premise for the novel, that humans innately want to be desired more than anything else, is another reason for its dismal failure. Kureishi clearly intends for the book to be a condemnation of our increasingly beauty-driven society. As the book winds down he reveals his thesis: "If the idea of death itself is dying, all the meanings, the values of Western civilization since the Greeks, have changed. We seem to have replaced ethics with aesthetics." While this is certainly a valid point, Kureishi offers nothing in the way of hope or solution.
A contrived, unbelievable plot, banal dialogue and scummy characters make this novel weak on all accounts. Some of his failures may have to do with the novel's brevity. At a scant 149 pages, Kureishi can't begin to delve into such philosophical enterprises as the importance of youth and beauty, much less make successful claims.