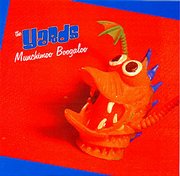 Local "funk and groove" quartet The Yards branches out into lounge exotica with this 7" single featuring two versions of "Munchimoo Boogaloo." The three-minute song prominently features Hammond organ, vibes and horns on top of a funky rhythm section. The A-side takes on more of lounge flair, while the B-side is a bit more traditional arrangement with two drummers (cunningly panned left and right).
The A-side is definitely the standout, with its big, reverb-coated string section and prominently featured vibes reigning supreme over a mambo-like backbone. The song conjures up images of exotic cruises and late-night beach parties (not that this particular reviewer has ever participated in either of the aforementioned activities).
Don't dismiss The Yards as just another jam band. "Munchimoo Boogaloo" will add a touch of class to any hipster cocktail party.
More like this story on Lawrence.com