Tuesday, November 16, 2004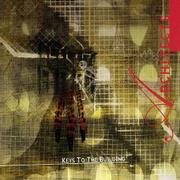 The Gadjits have finally delivered their great rock and roll album. Only problem - they're no longer The Gadjits. Heck, they're barely even Architects.
In 10 short years, the Phillips brothers - Brandon, Zach and Adam - have matured from a youthful ska band (The Gadjits) to fire-and-brimstone-fueled rock revivalists. They've been signed and subsequently dropped from two labels that could have broken their career open - Hellcat (owned by Rancid's Tim Armstrong) and RCA (owned by Clive Davis, the man behind Barry Manilow and Puff Daddy) - and each time rebounded with material that dwarfed anything they'd done previously.
"Keys to the Building" should have been The Gadjits' breakthrough album with RCA. Instead, it's just another great album that will probably be overlooked on account of the limited resources of its hometown indie label (Kansas City's Anodyne Records, also home to Overstep and Dirtnap).
Album Mp3s

Keys To The Building
Regardless of the circumstances surrounding its release, "Keys to the Building" sounds like a major label release. It's hard to imagine Gilby Clarke doing much better than the gigantic rock sound afforded by KC's Berry Music Studios and producer John Seymour. This polish was sorely lacking on The Gadjits' previous album, "Today Is My Day," and pays dividends from the get go.
"Keys to the Building" was recorded during a time of transition for the band - keyboardist Ehren Starks was quitting and former Anniversary keyboardist/vocalist Adrianne Verhoeven was joining (she has since left the band). Both are listed as "additional players" but it's unclear who made the larger contribution.
The nagging personnel issues did little to affect the album's remarkable continuity and sense of urgency. Each song sounds like a last-ditch effort to save a music career seemingly veering on the edge of collapse. Lead singer Brandon Phillips abuses what's left of his tour-addled throat to deliver some fine performances, and the rhythm section of Adam and Zack Phillips locks in with Zeppelin-esque precision.
While "Keys to the Building" will most likely invite comparisons to rock revivalist contemporaries like The Mooney Suzuki and (ugh) Jet, the album's uplifting and soulful sound is more in tune with the The Black Crowes or even (gasp!) Creedence Clearwater Revival. Where "Today is My Day" sounded more like a band mainlining its influences, "Keys to the Building" is the sound of a band reshaping its influences into something very much its own.
The album's ten songs are less notable as singles than a coherent unit. Each is infused with an equal amount of hard-earned sweat, and each has the potential to absolutely bring the house down live. The icing on the cake is the album's closer - "Day of My Relief." Accompanied by a gospel choir and a majestic grand piano, Brandon Phillips exorcises all the ghosts of his band's past: "Day of my relief / Sure to come."
Fans that lost interest in The Gadjits when they shifted to rock and roll should have no problem dismissing "Keys to the Building" as a continuance of the band's cheesy classic rock rehashing. But those who held their breathe after witnessing the band's cathartic live shows finally have proof of just what makes these Gadjits - er, Architects - so unbreakable.