Tuesday, October 19, 2004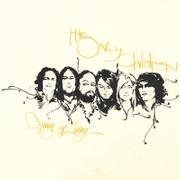 "Change" is a word that will probably be thrown around a lot when talking about the debut album from The Only Children.
Change because The Only Children formed from the ashes of defunct Lawrence favorites The Anniversary.
Change because lead songwriter Josh Berwanger - once dubbed "emo," among other things - has taken his affection for country blues, southern rock and Nashville Skyline-era Bob Dylan to extremes.
Change because The Only Children are in the midst of a tour that finds them playing for a fraction of the audience Berwanger enjoyed at the height of The Anniversary's popularity.
But to anyone who enjoyed Berwanger's contributions to the last Anniversary album, "Change of Living" should sound like a completely natural evolution. Whereas The Anniversary's multiple-songwriter approach limited Berwanger's contributions, The Only Children is 100 percent his vision. And thanks to a talented supporting cast that includes blues guitarist TK Webb and pedal steel guitarist Casey Prestwood (also a member of Hot Rod Circuit), it translates clearer than ever.
Album Mp3s

Change of Living
The album opens with "Sky Begins to Storm," a waltzy honky-tonk ballad that smoothly employs the male/female harmonies of Berwanger and singer Heidi-Lynne Gluck. Drummer Christian Jankowski and bassist James David demonstrate why they're one of the most seasoned rhythm sections on the market today, while Prestwood's pedal steel and guest David Swenson's ivory tickling round out the illusion that the song was created by old-school Nashville session musicians.
"Change of Living" is the first single, and for good reason. The song's infectious southern rock guitar hook would fit comfortably alongside anything in the Allman Brothers songbook, and the cowbell-driven breakdown is downright nasty.
The track is a bit of a tease, however, as the majority of the rest of album leans towards a mellower sound. "St. Graves" and "Lonesome Road" are the highlights here, with plenty of lush instrumentation and shimmering harmonies. "Before It Fades" highlights Webb's country-blues guitar fingerpicking before kicking into overdrive and delivering the song's ultimate proclamation: "Give me your weakness in the night / Give me your love before you die / Give me it all before it fades."
For a band that allegedly came together two weeks before going into the studio, "Change of Living" is a remarkably cohesive recording that owes much of its success to the individual talents of its contributors. With a finely crafted album in the bag, what remains to be seen is how The Only Children will be accepted by fans of The Anniversary and whether the band will stake out a name for itself.
Perhaps then we'll find out if "Change" is truly for the better.
More like this story on Lawrence.com