Tuesday, October 19, 2004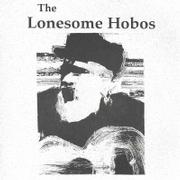 Some bands are in it for the money. Some for the fame. Some for the passion.
And some are in it just because they don't have anything better to do.
That's the impression The Lonesome Hobos give off on their self-titled debut album, which was originally released in 1996 but is still available at local record stores and shows. More a collective of old townies than a "band" per se, the Hobos linger in the golden age of country music - Hank Williams, Jimmie Rogers, the cast of Sun Records, Bob Wills, Roger Miller and even a little early period Dylan.
Recorded mostly live at the band's rural practice space, "The Lonesome Hobos" is the sound of a Saturday night fish fry at your local VFW or Elks Club (both of which the Hobos have been known to frequent). Dual singer/songwriters Dalton Howard and Billy Hunsinger (who passed away in 2002) sound as casual as if they were entertaining at a family barbeque, both sporting rich, time-seasoned voices.
Album Mp3s

Lonesome Hobos
While the music sounds as familiar as pumpkin pie and whipped cream, the songwriting is all original. "White Birds, White Snow" plays out like Dylanesque dream about two birds who are "friends for life," while "Shootin' the Works" finds its author basking in a winning hand in love: "My whole life's been a game of solitaire / I never expected to win / But now lady luck is sitting right by my side / I feel I can win again."
Hunsinger and Dalton prove themselves to be master storytellers, spinning yarns about train hobos, home-wreckers, bikers and loose women. Their accompaniment - provided by an eight-piece band - includes everything from dobro to accordion to washboard.
If you've ever wished you had the type of grandparents that would kick it old-school on the front porch, The Lonesome Hobos might just be the next best thing. If you can't make it to The Gaslight Tavern on Oct. 22, blaze up some salmon and throw this disc on the fire.
More like this story on Lawrence.com