Friday, September 3, 2004
Eric Melin views signing with a major label as one big game.
"Either you decide you're going to play it and gamble on it, or you go an entirely different route and try and stay independent," he says.
Like "So You Wanna Be a Rock & Roll Star" author Jacob Slichter, Melin was a drummer on a major label who experienced the highs and lows of that coveted situation. His trio Ultimate Fakebook became part of Epic/Sony/550 Music in 1998 ... and was dropped by 2000. Not surprisingly, there is plenty for the Lawrence musician to relate to in the book.
"Every page or two there's a little nugget in there that hits way too close to home," Melin says.
"For me, it's an indictment of the music industry. I wouldn't really call it a cautionary tale, because it seems that if he had it all over to do again, he would do the same thing. Certainly, he would know more and be able to see the pitfalls ahead."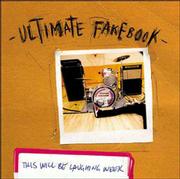 While Melin (who also writes for Lawrence.com) didn't achieve the same kind of chart dominance as Slichter's Semisonic, his band did enjoy moderate success with the album "This Will Be Laughing Week." Unfortunately, his major label ride ended when 550 folded and "everybody that wasn't Celine Dion or Fuel or Ben Folds got dropped."
He views Slichter's tome as a "must-read" for anybody who wants to get into music.
Melin adds, "For me there was a big moment in the book where Semisonic's 'All About Chemistry' is going down the tubes and all the interviewers and all their friends keep asking them the same thing, 'So what's it like to be a rock star?' In the back of your mind you're knowing that right around the corner you're NOT going to be."
Drummer Tim Mohn also finds much to laugh and cringe about in "Rock & Roll Star."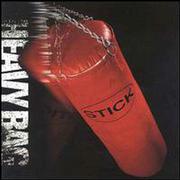 A veteran of the Lawrence act Stick (signed to Arista) and KC band Grither (MCA), Mohn especially appreciates the chapters involving how labels shuck bands out of their dollars.
"Squirrel Nut Zippers have that song 'Suits Are Picking Up the Bill,'" he says. "Basically, when they take you out to dinner and all that stuff, you don't realize at the time -- and they don't tell you -- you're still paying for that. It's going on YOUR bill."
"The frustrating thing for me with Arista was we really had no say what they were spending the money on. Before we knew it, they had spent $400,000. And it was like, 'What did you spend that on?' I almost got evicted twice. That's how little money I was making."
Mohn thinks his dealings with major labels ultimately proved a waste of time.
"If I had to do it all over again, I don't think I'd ever sign with a major label," he says. "They're just looking for an instant hit. Any sort of cool rock band that's not trying to play pop music is not going to have an instant hit."