Sunday, September 5, 2004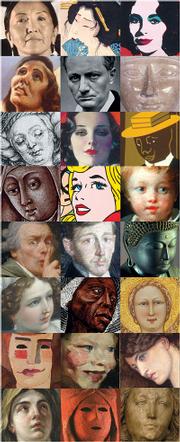 The Spencer Museum of Art is fixing to throw a righteous party for the Kansas University student body.
DJs will spin crazy stacks as young people dance through galleries of medieval, Asian and contemporary art. Last spring's shindig drew 600 revelers -- and that was on a rainy night. So museum officials are planning for 700 at Thursday's festivities.
That's 700 chances to make the institution seem less institutional, 700 chances to inoculate students with the museum's newfound energy -- the potency of which can be felt most strongly in the fifth-floor administration offices, where staff enthusiasm seems to signal a hip, new beginning for the Spencer.
"We want to get (students) in here, just to realize that this can be a great place to come, not just for a class that they HAVE to come for, but to come on a date with their sweetheart or to come in between classes to walk through a gallery and just chill out for a while during the day," says Bill Woodard, communications director for the museum.
"Mainly we're refocusing our energy and our resources for the community and the students to know that the Spencer Museum of Art is here for them," adds Carolyn Chinn Lewis, assistant director of the museum.
Leading the Spencer facelift surgical team is Fred Pawlicki, who took the reins as interim director after longtime leader Andrea Norris was fired in March. With attendance on the rise, the annual Friends of the Art Museum fund-raising drive just around the corner and exciting new exhibits on the horizon, it's no wonder he gets giddy when he talks about the Spencer.
"There's a real sense of energy in the staff as they look to the future, as we all look to the future together in preparation for a new director," Pawlicki says. "I'm really encouraged with the progress that we've made in the short time that I've been over here with this group."
"We are upgrading our public image any way we can," he says.
Short-term goals
The twice-yearly student socials are merely the tip of the party hat; after all, the museum has more than 25,000 treasures to show off.
Here's what to look for in the short term:
The Spencer Art Minute. KU art history professor David Cateforis has a voice for radio, and the museum is putting him on the air. Later this month, Kansas Public Radio will begin broadcasting short, digestible segments, each describing a different piece in the museum's permanent collection. Listeners from Lawrence to Emporia, Atchison to Junction City will be able to visit the museum and see what they heard about on the radio.

Past Event

Thursday, September 9, 2004, 6 p.m. to 9 p.m.
Spencer Museum of Art, 1301 Miss., KU campus, Lawrence
All ages / Free

Prettier face. The museum recently upgraded graphic designer Austin Porter from part time to full time. His role, along with that of Woodard, is to put a snappier facade on the posters, fund-raising pamphlets, newsletters and other publications promoting Spencer activities. Pawlicki recently procured two high-quality printers for the office. A completely revamped newsletter will go out soon, and a redesigned Friends of the Art Museum campaign brochure, complete with faces from the permanent collection, will follow.
"We're a visual arts museum, and the things that we wanted to accomplish in promoting the treasures of the museum, the educational programs, all the things that we want to do in terms of outreach -- it's necessary to have someone who can help realize those in a visual way," Woodard says of Porter.
Long-term plans include carrying the visual enticements over to the museum's Web site.
Connecting to KC. The new addition at the Edwards Campus in Overland Park includes an auditorium, Regnier Hall, and the Spencer will inaugurate a new lecture series there on Oct. 29. Photography curator John Pultz will discuss "Diane Arbus: Family Albums," a much-anticipated upcoming exhibition.
"I called Vice Chancellor (Robert) Clarke ... when I first came here to talk about how we can work together, and he said this is the first interaction they'd had with the museum," Pawlicki says. "And I thought, 'Well what an opportunity because we have all of those graduate programs over there, and we have so much material here in this museum that can be connected to graduate research across the board."
'Crown jewels of KU'
In the spring, the Spencer will play host to the first-ever art and design faculty exhibition. Plans are in the works to do more statewide outreach, sending curators or faculty out to do lectures and educate Kansans outside of Lawrence about what the museum has to offer.
"That really ties into Chancellor Hemenway's vision for us to be a university FOR the state of Kansas and to be accessible for the entire state," Pawlicki says.
On the financial front, museum officials hope to increase individual contributions to $76,000 -- up $10,000 from last year -- and triple business contributions in their Friends of the Museum campaign. They're also continuing an initiative started by Norris and Tom Beisecker, immediate past president of the Spencer Advisory Board, to drum up more corporate sponsorship for exhibitions and programming.
Focused grant writing continues as the museum chips away at digitally photographing the collection for an online database they hope will be available to the public in about five years.
And fund raising for a proposed expansion to house the museum's ever-growing collection is still a priority, Pawlicki says. An original estimate of $25 million has been revised down to $14 million, and just under $2 million has been pledged.
They're hoping all these efforts help boost an attendance that had already grown from 60,000 in 1998 to 100,000 during Andrea Norris' tenure to 200,000.
"That's a reachable goal," Woodard says.
No stern deadline has been set for hiring a new director. Application deadline was Wednesday, and a selection committee chaired by distinguished professor of art history Charles Eldredge will meet Oct. 4 to consider candidates.
In the mean time, Pawlicki and his staff say the Spencer is a fun place to come to work each day. They hope their enthusiasm is contagious.
"As we look to the future, we really want the Spencer to be seen as one of the crown jewels of KU. It really is," Pawlicki says. "We just need to get the message out and get more attendance."